High Accuracy x Portability x Multifunction x High Speed
All-in-one 3D scanner that has it all
Product Description
AQROS-Scan is a handheld 3D scanner for industrial applications that offers high accuracy and high speed 3D measurement. It offers not only high accuracy and speed, but also innovative portability and multi-functional measurement at the same time.
The lineup also includes a high-end model that does not require target markers to be placed on the object to be measured, which has been a weak point of the conventional handheld type scanners.
Try it for yourself and let the next generation measurement experience begin!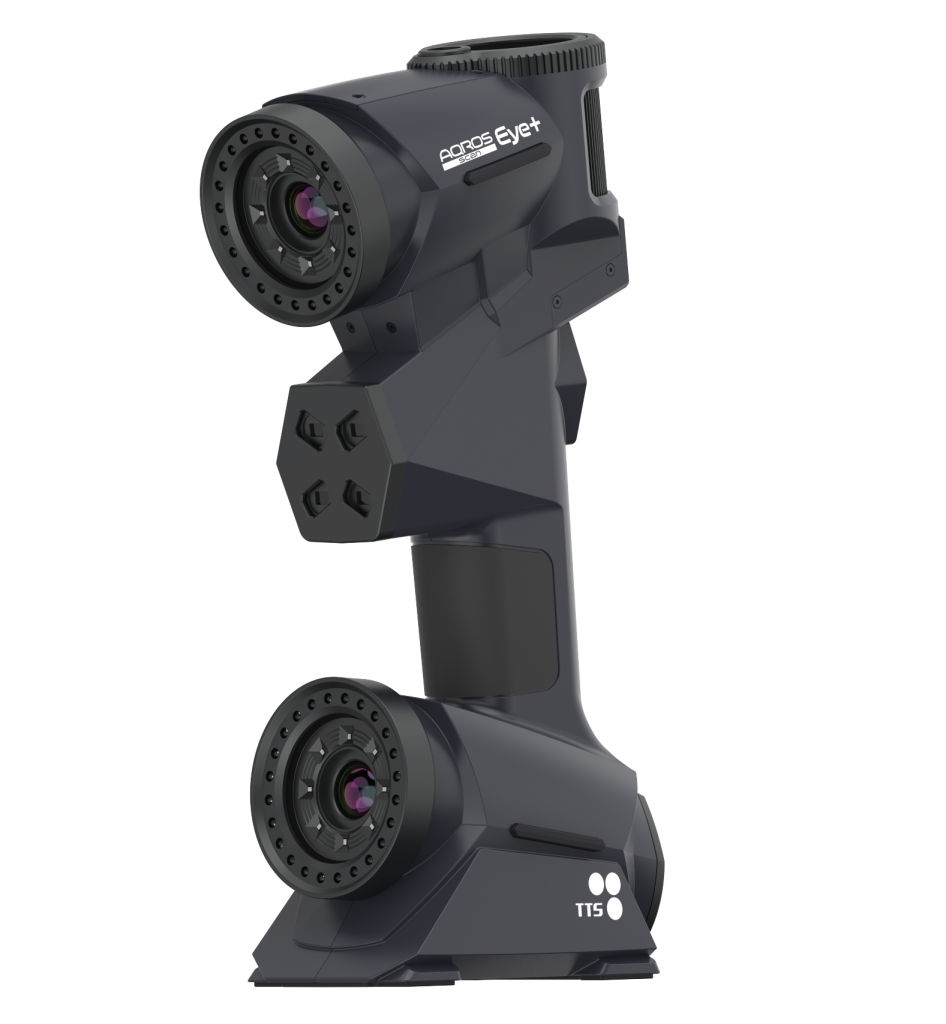 Product Features
1.Outstanding portability
Compact and absolutely portable. It allows measurements to be performed anywhere.

2.High measurement performance on glossy materials
Non-spray measurement is possible (also applicable to black-colored objects)

3.Detailed data measurement of fine shapes with high resolution of minimum 0.01 mm
The fine-scanning mode is equipped to achieve high shape reproducibility.

4.Wi-Fi battery unit
Solves the problem of dragging cables on the floor.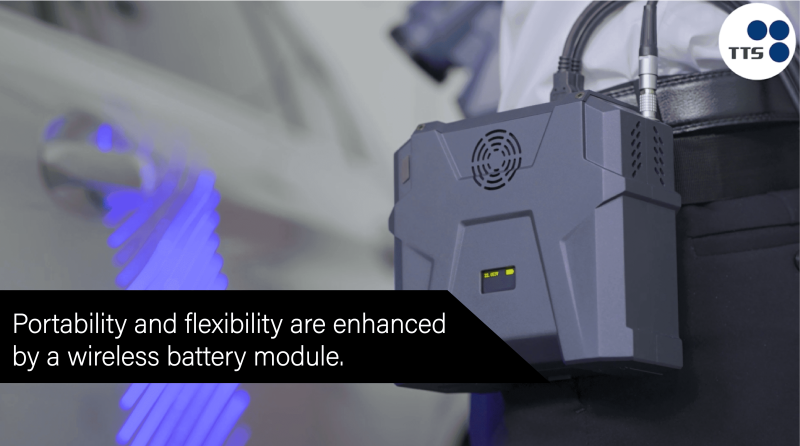 5.High-speed and high-precision measurement of press holes with unique hole extraction technology
Hole extraction and inspection can be performed separately from 3D scanning.
6.Markerless measurement with the high-end model (AQROS-Scan Eye+)
The placement of target markers on the object to be measured is no longer required, which was necessary for conventional high-precision measurement.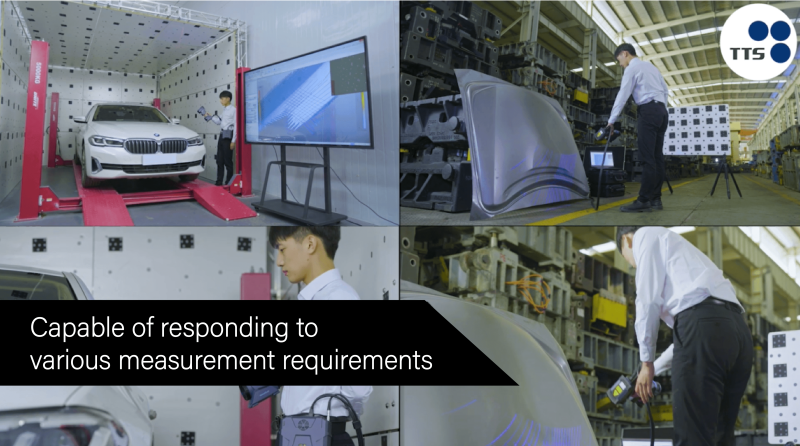 Product Specifications
Model

AQROS-Scan U

AQROS-Scan Eye+

Scanning mode

Standard

Fine

Standard

Fine

Speed

3,000,000pt/sec

900,000pt/sec

1,350,000pt/sec

600,000pt/sec

Single scan range

Max. 600x550mm

Max. 600x550mm

Laser source

26 line laser+single laser
+extra 14 blue laser

22 line laser+single laser
+extra 5 blue laser

Laser classification

Class 2

Class 2

Point-to-point distance

0.01mm

0.02mm

Accuracy

0.02mm

0.01mm

0.02mm

0.01mm

Volumetric accuracy

0.015mm+0.03mm/m

0.015mm+0.035mm/m

Volumetric accuracy
(Marker free)

–

0.050+0.020mm/m

Volumetric accuracy with built-in photogrammetry

–

0.015+0.020mm/m

Hole-detection accuracy

0.02mm

0.03mm

Hole-detection volumetric accuracy

0.015mm+0.03mm/m

0.025mm+0.035mm/m

Hole-detection volumetric accuracy
(Marker free)

–

0.060+0.020mm/m

Hole-detection volumetric accuracy with built-in photogrammetry

–

0.025+0.020mm/m

Stand-off distance

350mm

200mm

350mm

150mm

Measurement depth

450mm

200mm

450mm

150mm

Maximum measurement depth
(Single mode)

550mm

550mm

Weight

1kg

1.3kg

Dimension(LxWxH)

295x135x75mm

300x130x70mm

Operating temperature

-20~40℃

-20~40℃

Operating humidity
(non-condensing)

10~90%

10~90%