Made in Japan, gap & flush can be measured at the same time at the world's fastest speed just by pulling the trigger.
Product Description
Easy: Simple operation, just pull the trigger once
Instantaneous: Results for level difference and clearance display on a touch panel display within 1 second.
Aim and fire: Detects deep lying grooves using a compound lens camera
Team measurement: A single unit can be used to take measurements, if a PC is available, up to 4 units can be used for cooperative measurement.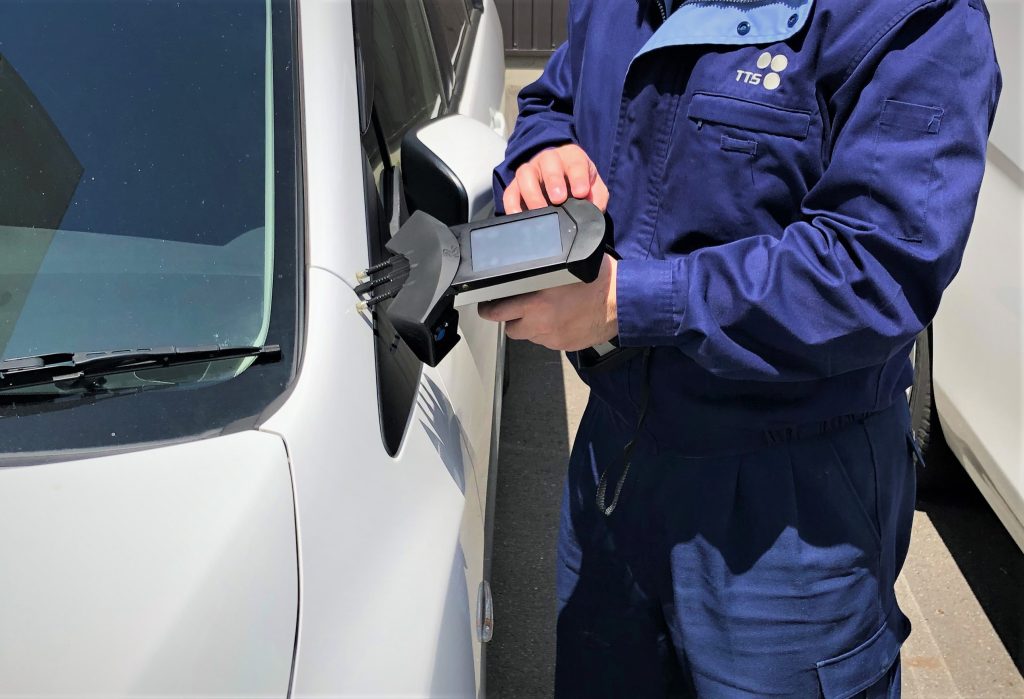 Measurements can be performed very quickly like Ninja with high reliability.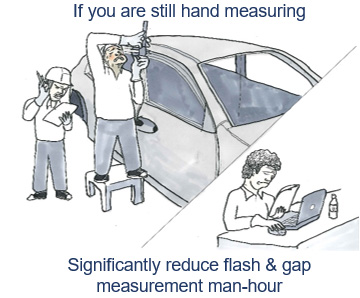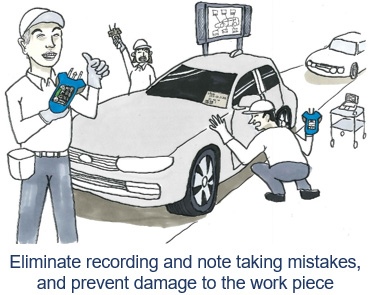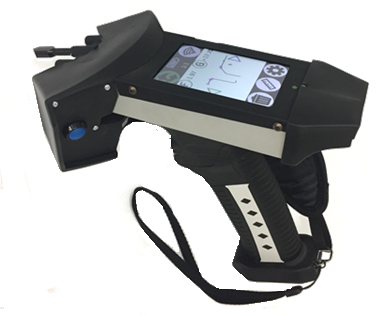 Product Features
Measuring time of within 1 seconds
Capture the profile of the cross-section hit by the laser that you want to measure to calculate flush & gap.
Automatic judgment and dimension logic editing
In addition to the standard profile calculation logic, user can easily create own logic. If logic is registered in advance, the results can also be automatically calculated.
Replaceable battery
Powered time of 4 hours. Handy operation is also possible because of WiFi communication when combined with a PC.
Application cutomization
When combined with a PC, measurement locations can be displayed, servers can be data linked, and information for individual work pieces can be read.
Product Specifications
| | |
| --- | --- |
| Cross-section analysis area [mm] | W53.8×D22.8 |
| Stand off [mm] | 37.3 |
| Detection variance [mm] | ±0.1 or less |
| Battery powered time [h] | 2.5 |
| Possible recharge number of times | 500 times |
| Recharge time [h] | 3 |
| Weight (with battery equipped) [g] | 900g |
| External dimensions [mm] | L220×W140×H222 |
| Touch panel display | 4-Inch resistive-film type |
| Prongs | 3-Point contact |
| Automatic color identification function | Yes |
| Sensor position | Perpendicular to laser surface ± 8° Pitch angle and roll angle |
| NG sensor position | Sensor deviation ± 5 mm |
| Required test environment | When light such as sunlight, LED lighting and fluorescent lighting does not reflect on the camera |
| Temperature | 0 to 40℃ (non-condensing) |
| Wireless LAN communication distance | 10 m with no obstructions |
Related Solution
Related Video