Product Description
ATS CM4D is a solution that collects various types of numerical data such as facility data and measurement data, and manages and visualizes them on one platform.
It enables numerical analysis of defective products and preventive maintenance before problems occur. In addition, it enables digital traceability of quality records, which helps prevent intentional alteration of quality data.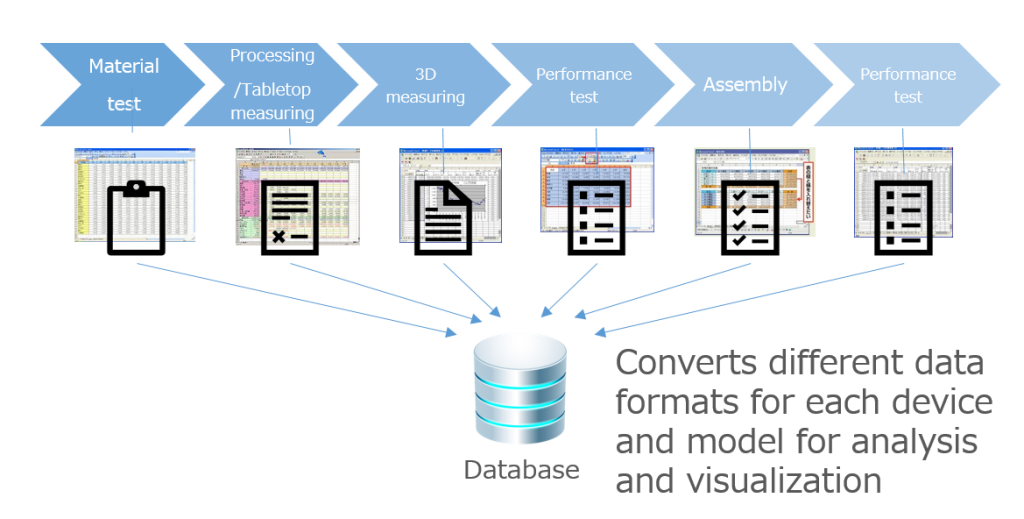 What ATS CM4D can do
Collection of equipment data and measurement data
Linking management and analysis of equipment data and measurement data
Building digital traceability
Prevention of inspection data tampering
Auto-generation of inspection report
Send an alert message of preventive maintenance to related people before a problem occurs
Product Features
Data translation
The powerful data translator of CM4D can define data layout by only mouse control without programming for data from various kinds of equipment and measuring devices.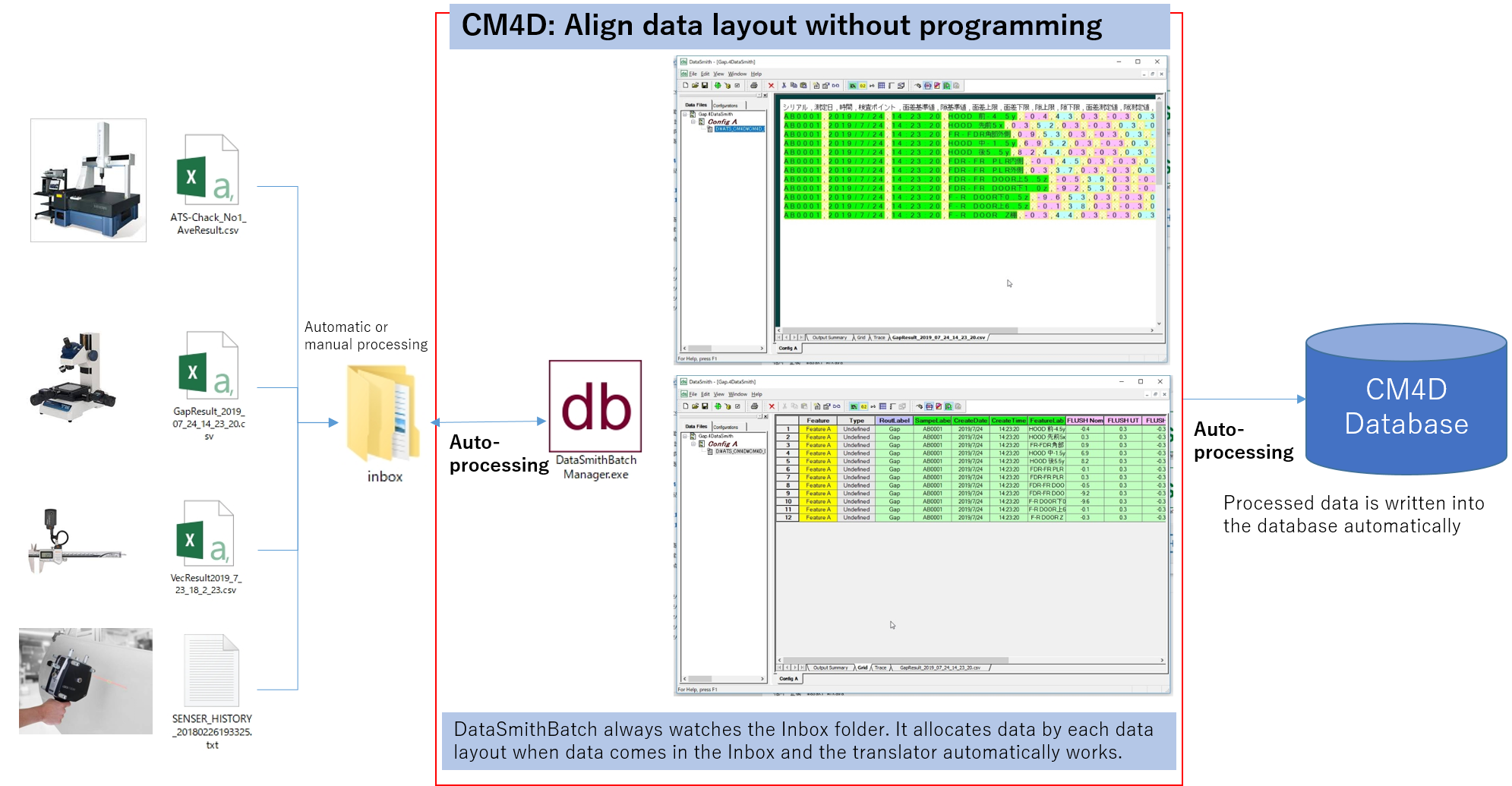 Auto report generation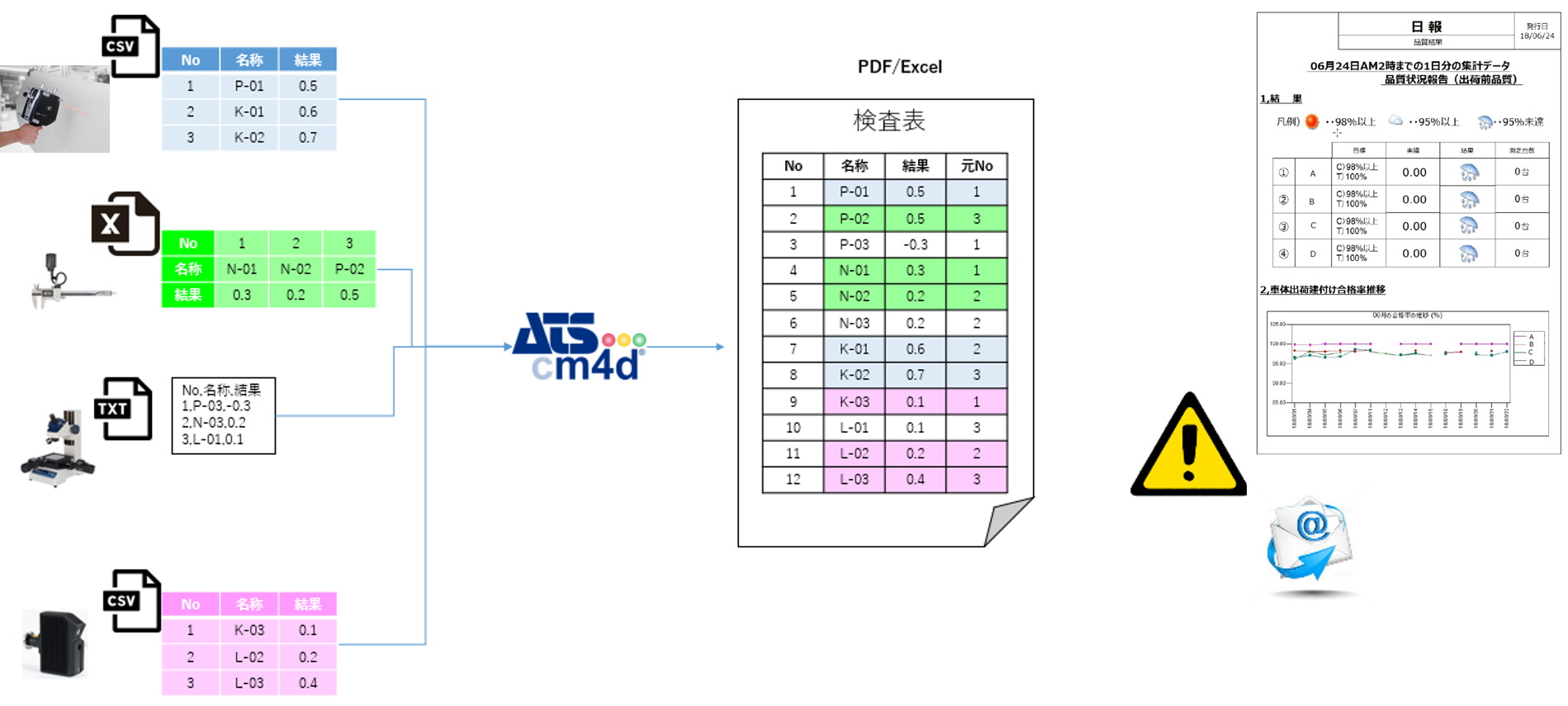 With CM4D, inspection numbers output from different measuring machines can be arbitrarily exchanged and combined into one predetermined inspection report, and the inspection report can be created automatically. In addition, it is possible to automatically create a pre-created report in PDF and distribute it to the related people.
Prevention of data tampering
By linking equipment data and measurement data to CM4D automatically, it prevents data tampering. Equipment data and measurement data are linked, managed, and watched.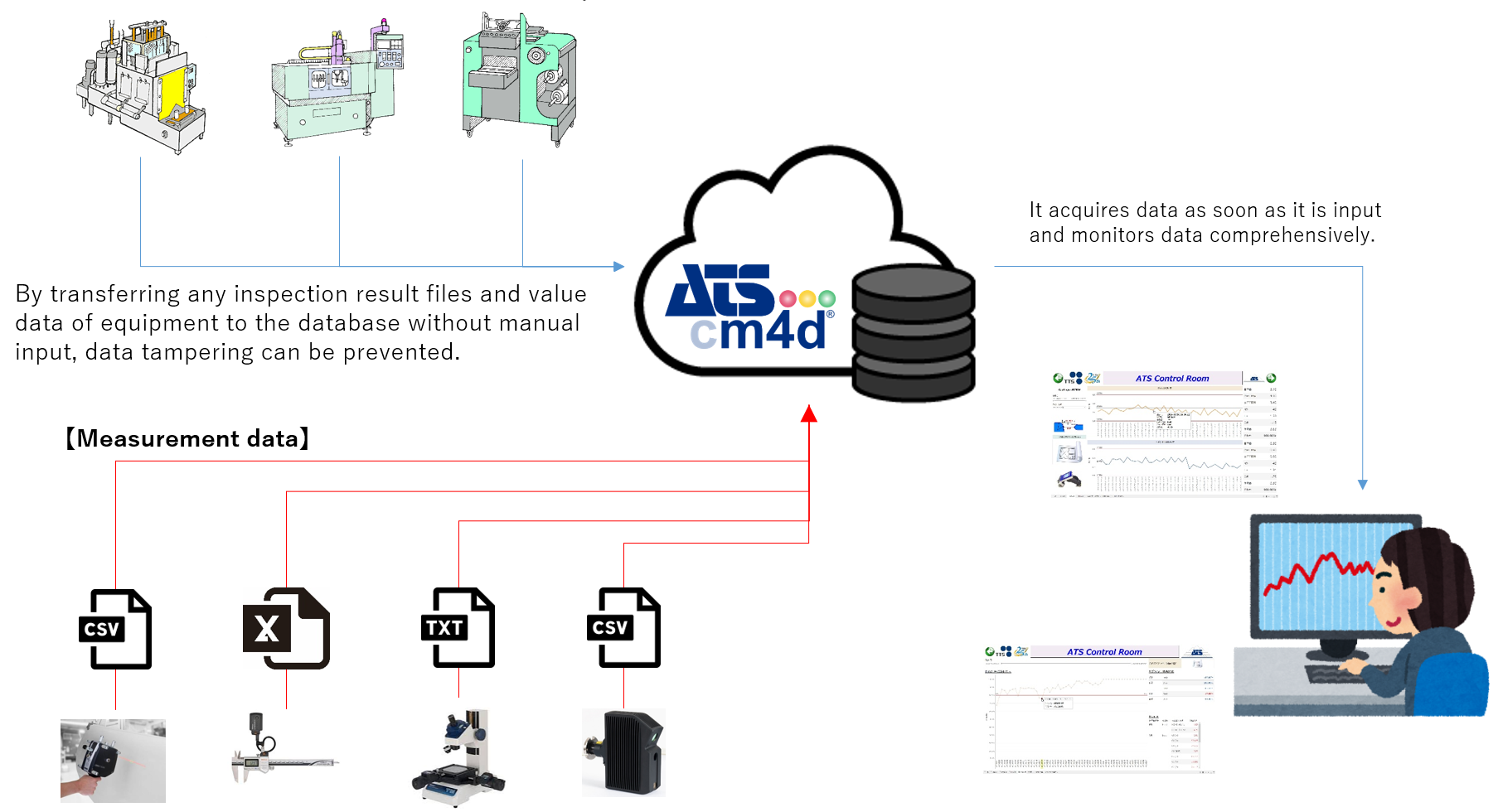 Preventive maintenance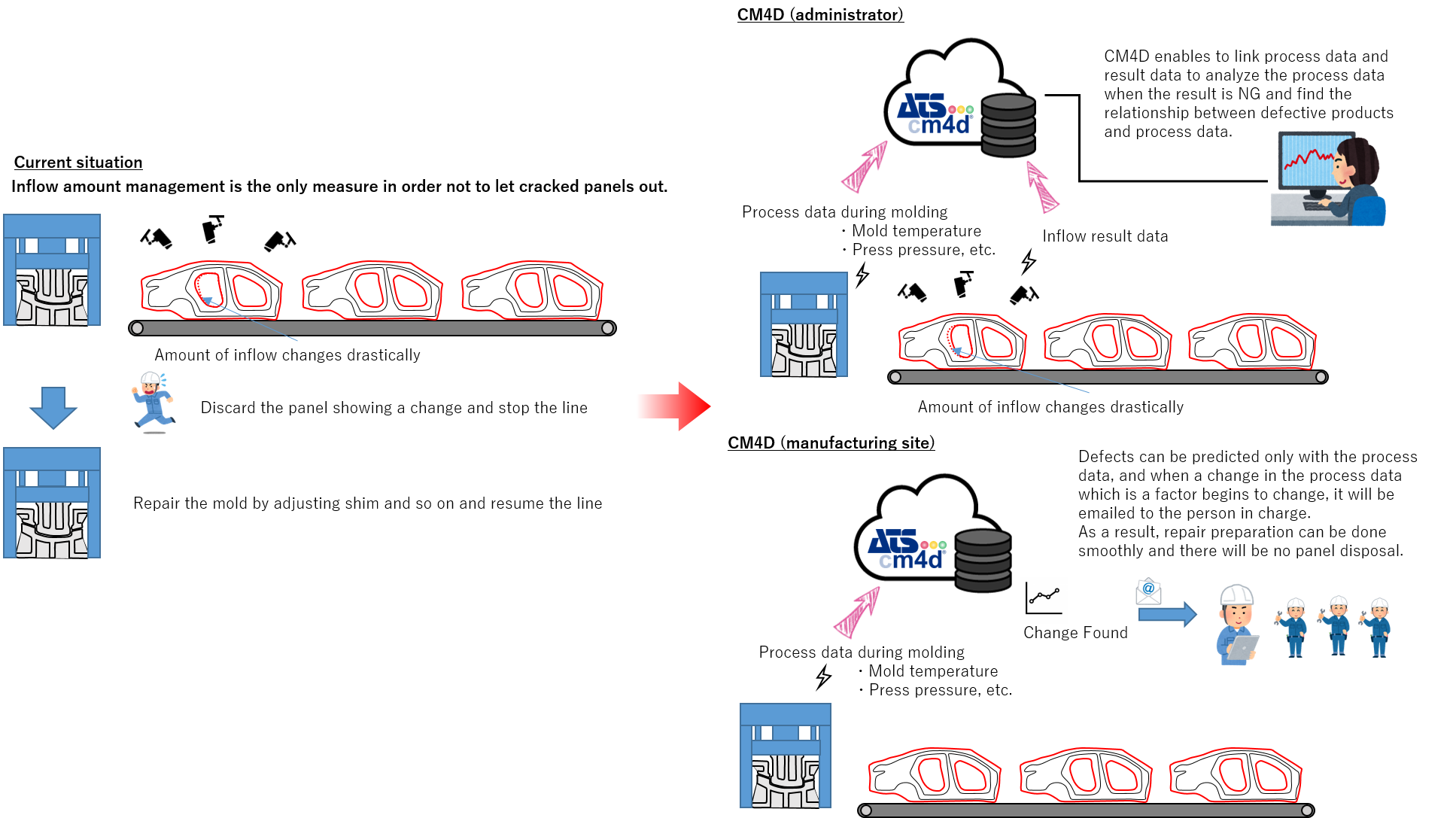 It's a tough job to deal with defects once they occur. With CM4D, it is possible to send an alert message BEFORE a defect occurs and take a preventive maintenance measure by linking process data and result data to CM4D.
Data browsing
Data accumulated in the CM4D database can be interactively browsed with general BI tools. It's also possible to build a web page according to browsing requirements.

Related Solution
Related Product
Related Video