New SCADA system of the IoT era that promotes remote work
Product Description
New SCADA "Ignition" has various interface and components for line monitoring and control, making it possible to build system which meets the needs in a short term and at lower cost.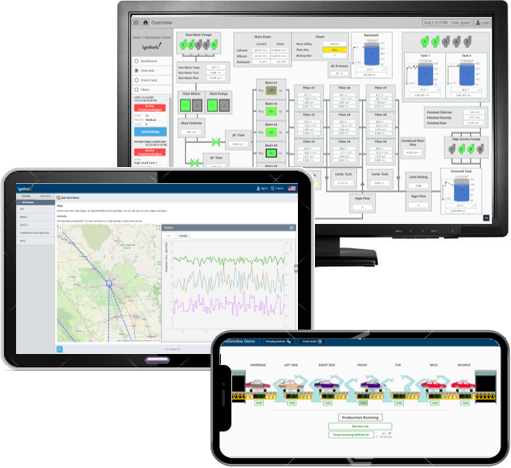 What Ignition can do
Real-time monitoring and remote control
Equipment PLC and sensor information collection
Grasp of tank capacity and flow rate
Prevents overlooking disorders by alerts
Flexible operation is available with a multi-platform support such as OS, web browser, tablet apps, etc.
Product Features
New SCADA "Ignition" is integrated monitoring and control solution for manufacturing line. It's a new SCADA system which consists of a server, client, and device with various optional modules that can be used in detail for each customer environment.
Real-time monitoring
It allows the user to visually grasp the equipment status in real time.
Alert function
Alert setting under various conditions helps the user prevent overlooking disorders.
Simplicity
Users can maintain the system by themselves due to the user-friendly development environment.
Lower cost
Due to the unlimited license and self-maintainability, high cost performance can be expected in the long run.
Multiple platforms
As a user interface, integrated equipment monitoring on web browser and building a tablet application are possible.
PLC
Drivers of major equipment makers are available so that it can even manage devices from multiple makers at once.
HMI
Powerful HMI building function is equipped, which promotes remote work in factories.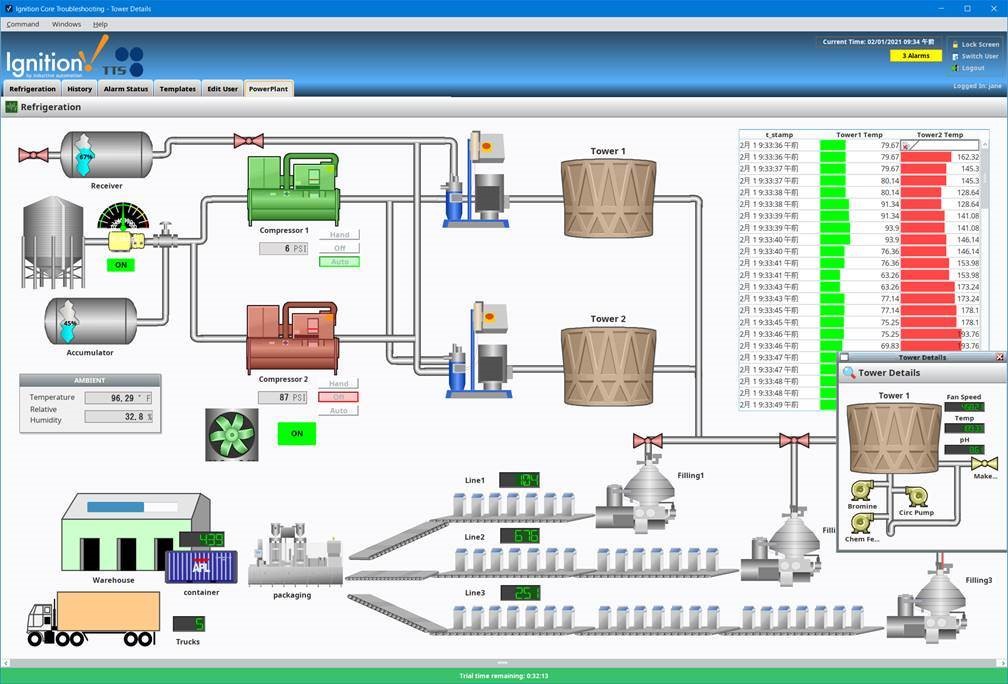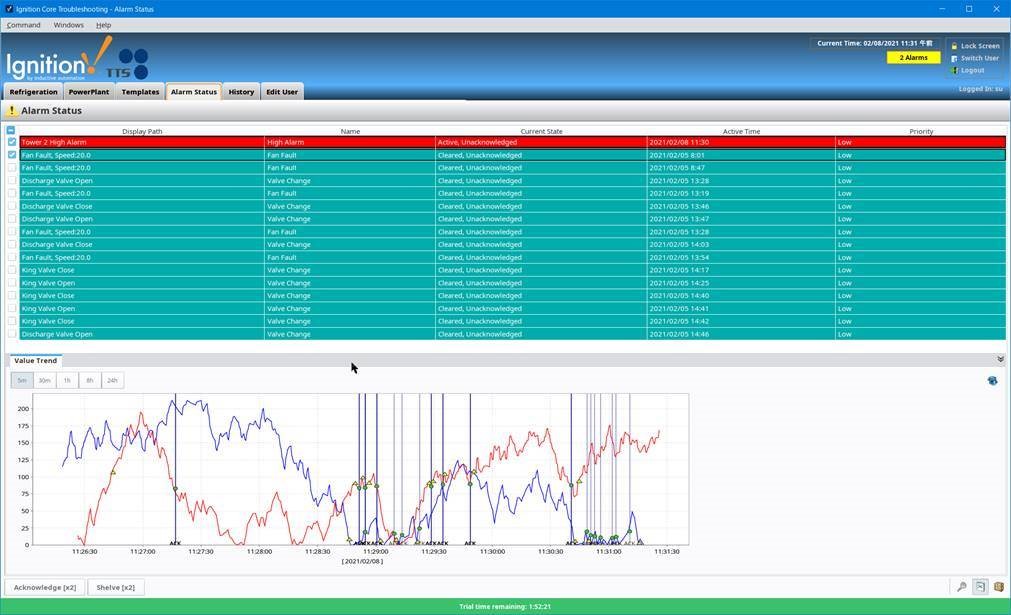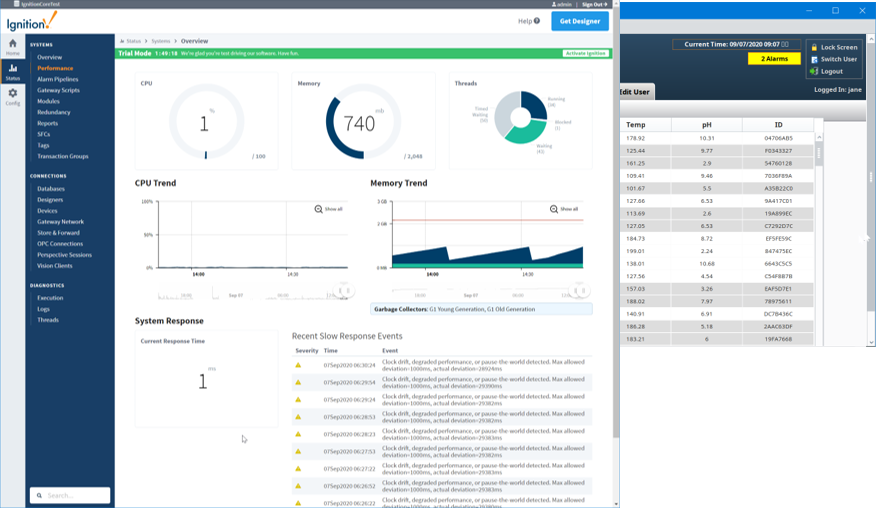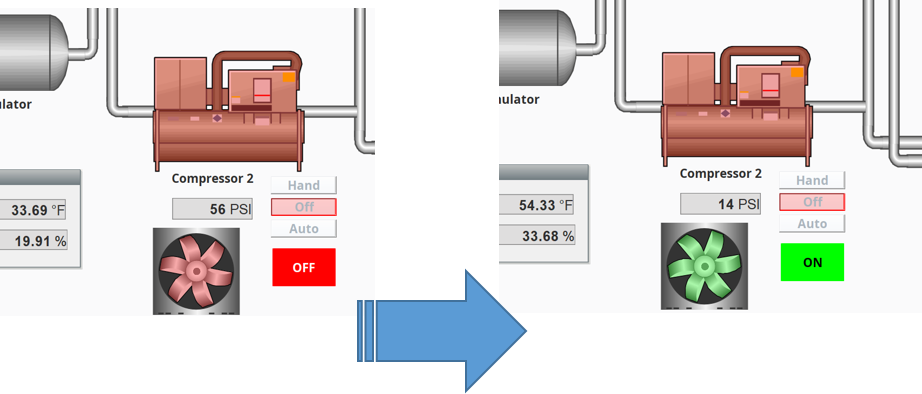 BEFORE Ignition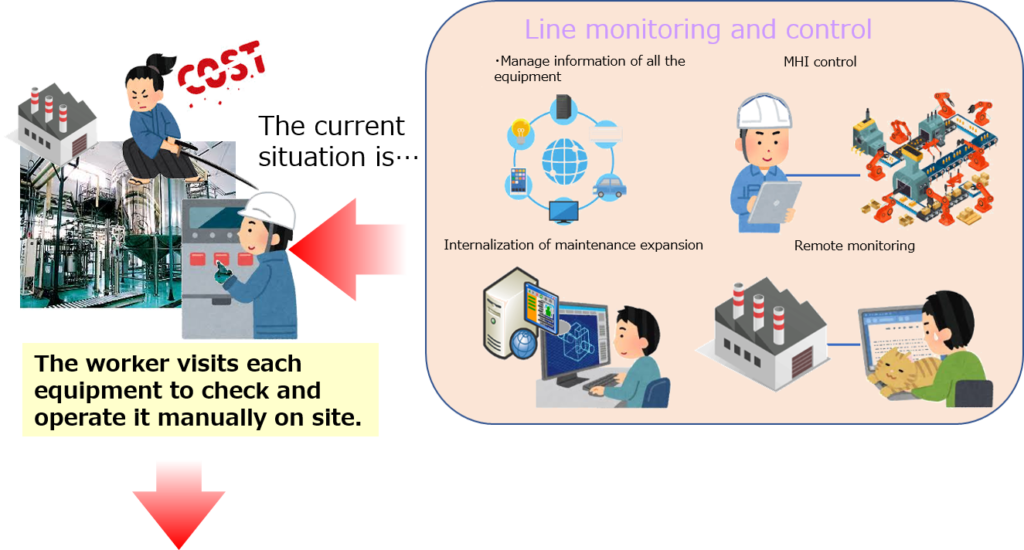 AFTER Ignition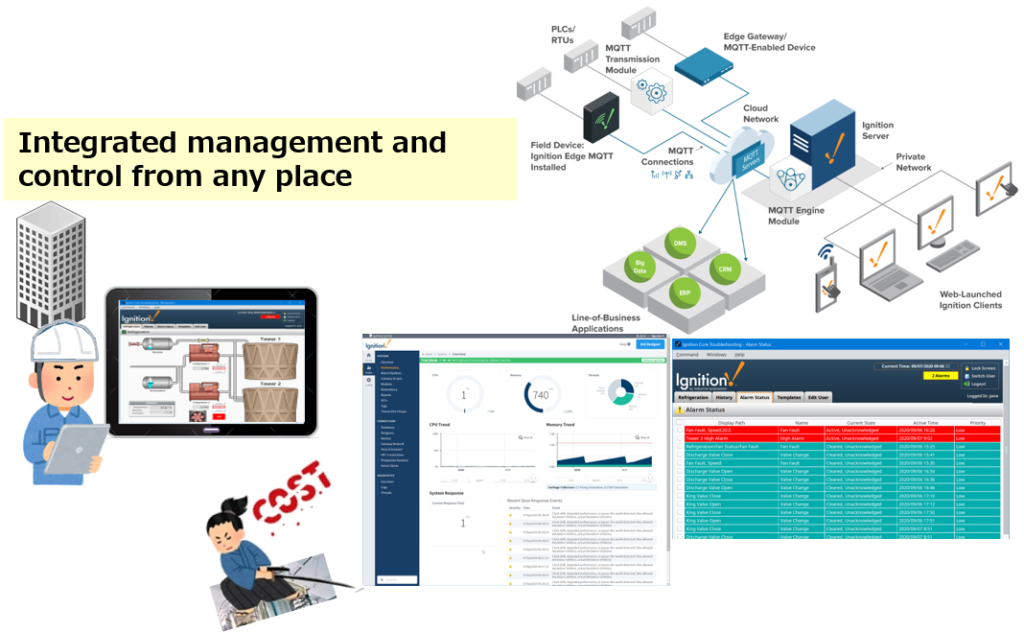 Monitoring and maintenance of equipment with Ignition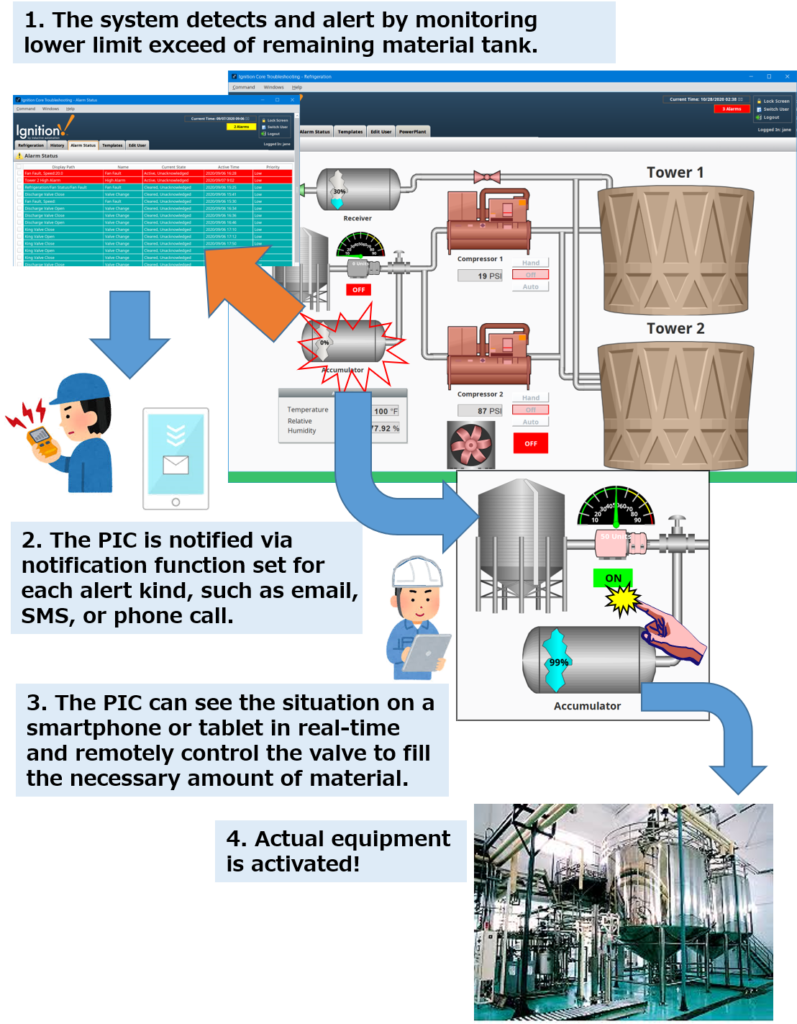 TOP100 Integrator
We are one of Ignition's Top 100 global best-selling integrators. (Result for the first half year of 2022: 47th)
Related Video
*Each video has Japanese subtitles.
Developer