spScan
APEX CO.,LTD.
Reverse modeling is completed in 1/10th of the time with point-oriented automation and highly flexible settings.
Smooth linkage to CAD software greatly reduces man-hours.
APEX Co.,Ltd., headquartered in Nagoya, Aichi Prefecture, was founded in 2007. In the same year, the company launched its original automotive aftermarket performance tuning parts brand "Apexi" to promote product development, manufacturing, and sales. They have also established a sales site in the U.S., creating a system that can respond to demand not only from Japan but also from overseas.

What makes them unique compared to other companies is their ability to respond to all automobile manufacturers and their concept of specializing in "improving machine performance" as typified by circuit use. They excel in alignment technology with the parts and exteriors of all automobile manufacturers, and have gained a growing number of fans for their high quality.
In recent years, they have been working on a new business that utilizes 3D technology. They introduced an arm-type non-contact laser measuring machine in 2013 and a camera-type measuring machine in 2015, and started a high-precision reverse engineering business by linking modeling and 3D CAD software.
They are currently involved in a wide range of fields, including the development of electric vehicle prototypes and plastic products, as well as modeling medical devices and building systems for development.
They are expanding the possibilities of reverse engineering by offering their technology and abundant development experience to clients who previously had no contact with processing or 3D modeling.

Tokyo Boeki Techno Systems (hereinafter TTS)' reverse engineering software "spScan" has also contributed greatly to their business expansion. We spoke with them about what has changed with the introduction of the software and how they plan to utilize it in their future business.
Problems

The previous software was very complicated and required a lot of man-hours and time to set up before starting work.
It is difficult to expect how long it takes to deliver for reverse engineering order.
The process of obtaining the desired shape was very tough for products with many free-form surfaces.
Solutions

Introducing "spScan", the system can be set up with fewer steps and the accuracy of the output has become sufficient.
Reduced man-hours and made the reverse engineering work process more predictable
A hybrid of automation by software and manual work by engineers allows work to be completed quickly.
Junichi Yamazaki, New Business Department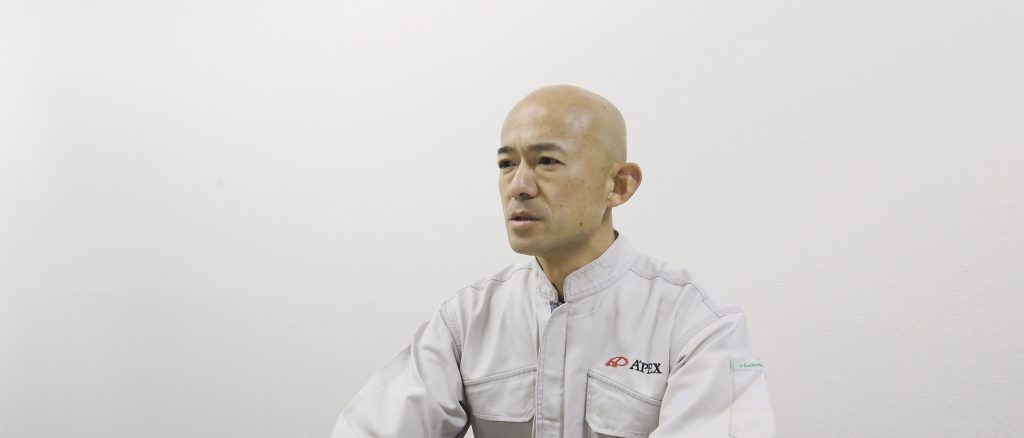 He is in charge of a new business, 3D technical services. He performs a series of processes necessary for reverse engineering, including measurement and inspection using various measuring instruments, design, prototype creation, and system construction.
He's been also a long-time user of "spScan" since its introduction.
In addition to manufacturing and sales, new business to support pre-production
In what situations is "spScan" currently being used?
We are using spScan for 3D technology services that we are developing as a new business.
We started with measurement using a 3D scanner, and are now building the systems necessary for inspection, reverse modeling, design using model data, new design, prototype creation, and testing.
Our strength is that we can consistently provide everything related to 3D technology in-house.
The dedicated software plays an important role in modeling. We used to use other company's software, but after introducing "spScan," we started to use this software as our main one.
Your company's main business is the development of automotive parts, but I've heard that you are expanding into other fields.
Yes, our original business was the development, manufacture, and sale of modified parts mainly targeting circuit-spec cars and car enthusiasts, but the new business division I am in charge of is expanding into other fields besides automobiles.
For example, when a company that manufactures medical devices asked us to conduct tests for mass production, we built and delivered a machine that could test the angles and diameters of parts in a number of ways. In another case, a company that handles plastic packaging asked us to measure and verify prototypes for mass production.
Of course, "spScan" is also playing an active role in contract work utilizing our automotive-related know-how. In one case, we verified the discrepancy between the CAD data and the finished product for a prototype of resin parts, and in another case, we performed modeling of an entire car. In this case, the exterior, interior, undercarriage, and interior were all measured and modeled to within ±0.1 mm accuracy and delivered in approximately 500 hours of work.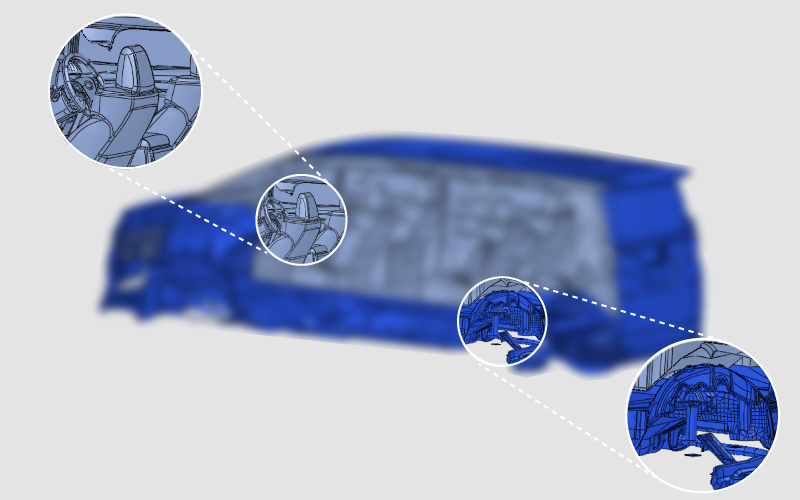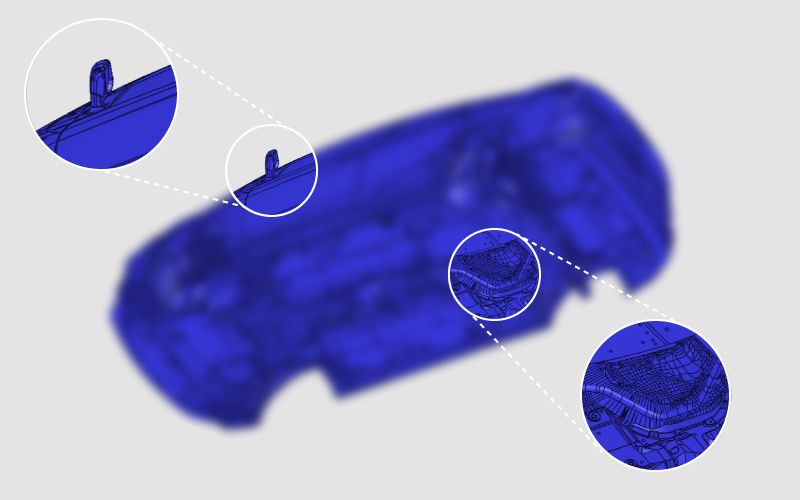 Reverse modeling of an entire automobile
*Please contact Apex for more information on reverse modeling.
In the development of components, the finished product is delivered to the user, but in the new business, there are many projects that are more involved in the upstream of the process.
Yes, we have a growing track record in product planning, modeling for prototypes associated with development, development of jigs for testing, and system construction. This is an area we would like to expand in the future.
"spScan" was the clear winner in a comparison of other companies.
What challenges did you face before introducing "spScan" in 2015?
Some time ago, we introduced a batch of hardware and software to improve our in-house 3D environment. At the same time, we also started using spScan competitor software.

In 2013, we introduced an arm-type non-contact laser measuring machine and tried to link it with this software, but it did not work very well. Since the original purpose of the software was not for reverse engineering but for creating beautiful modeling of automobile exteriors, I honestly felt that it would be tough to proceed with reverse engineering with it.
It produces beautiful surface data and is extremely high performance. But at the same time, it was time-consuming to use. Although it could do everything, we had to create everything by ourselves. After using the software for about a year, we wanted to change to a more easy-to-use tool, so we started looking for a new software.
Did you compare other companies' products besides "spScan"?
We gave the same data to three companies, including "spScan", and asked them to send us sample data of reverse engineering, which we checked and selected. I don't think there were 10 samples, but we dared to mix parts of such complex shapes that we would not use them as products to see how well they would track.
What we focused on was the composition of the surfaces, the deviation to the STL file to be sent, and the joints between the surfaces. In order for our company to handle it, the reverse-engineered surface must inevitably be made solid. If the joints were too far apart, CAD in the subsequent process would not be able to recognize them, so it was very important to be able to bring them to that process. Even if they were too far apart, as long as they could be recovered by other software, there would be no problem. We also closely scrutinized that linkage.
The number of control points and the way they were put in to make up the surface showed the characteristics of each, though the skill of the person in charge may have been also a factor. We also paid attention to whether the contours of the surfaces were nicely connected and what kind of surface composition was achieved for the parts.
How did "spScan" do?
In the end, "spScan" was the best by far!
There were several cases where other companies' software stopped when the reverse-engineered data was put into CAD, the data was too complicated to process, or the desired shape was not produced because the data was garbled or cut off. However, "spScan" was stable and did a good job in reverse engineering even with the most complex parts. I remember thinking, "Surprisingly, it can do it all!"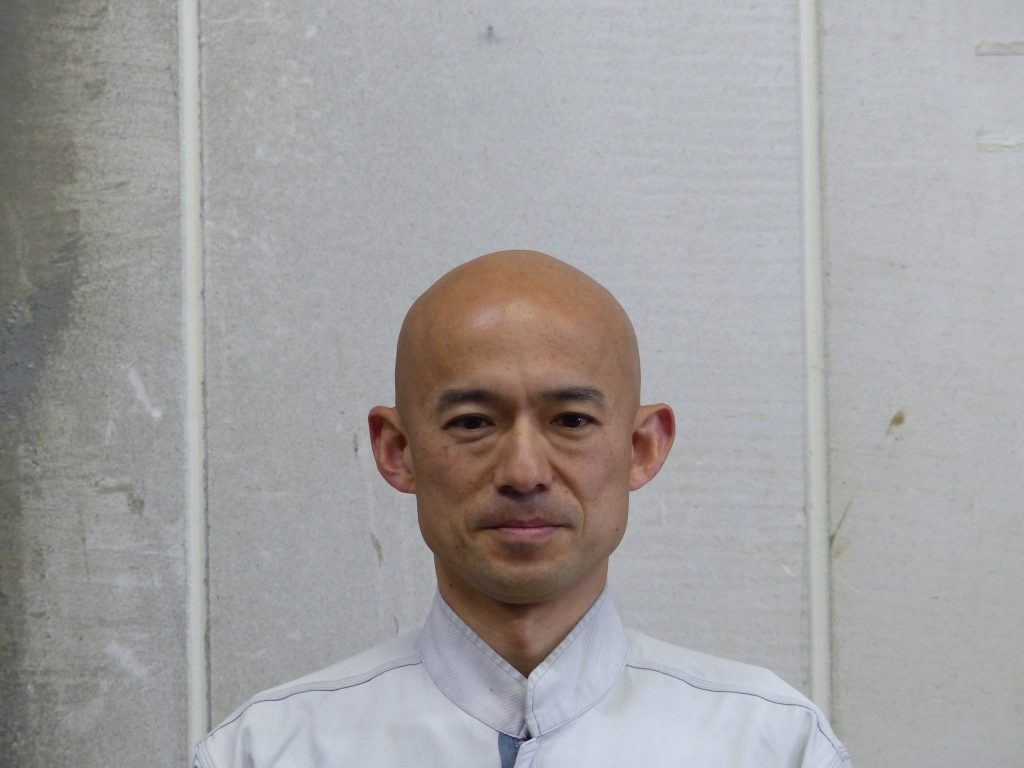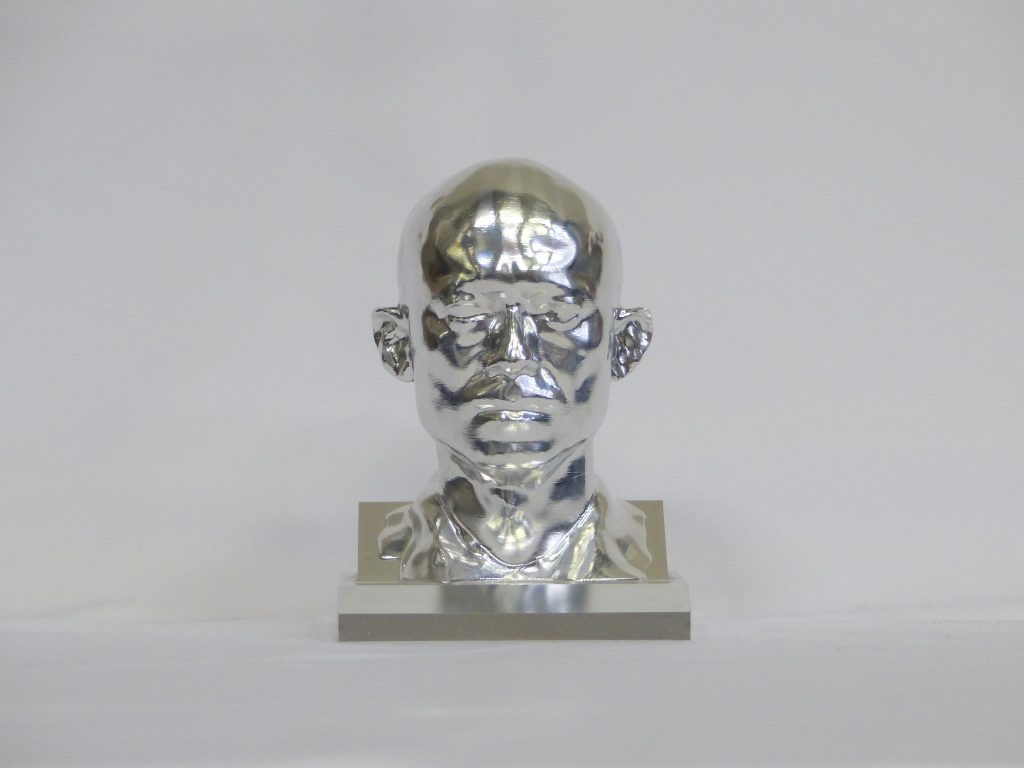 The flexibility was also excellent with "spScan". When I want to create a surface, I can immediately arrange it to the shape I intended. The software automatically or semi-automatically creates the surface up to a certain point, while allowing us to fine-tune the settings as we like. While many products have severe free-form surfaces, we were impressed by the flexibility of using both automatic and manual methods with just the right distribution of each.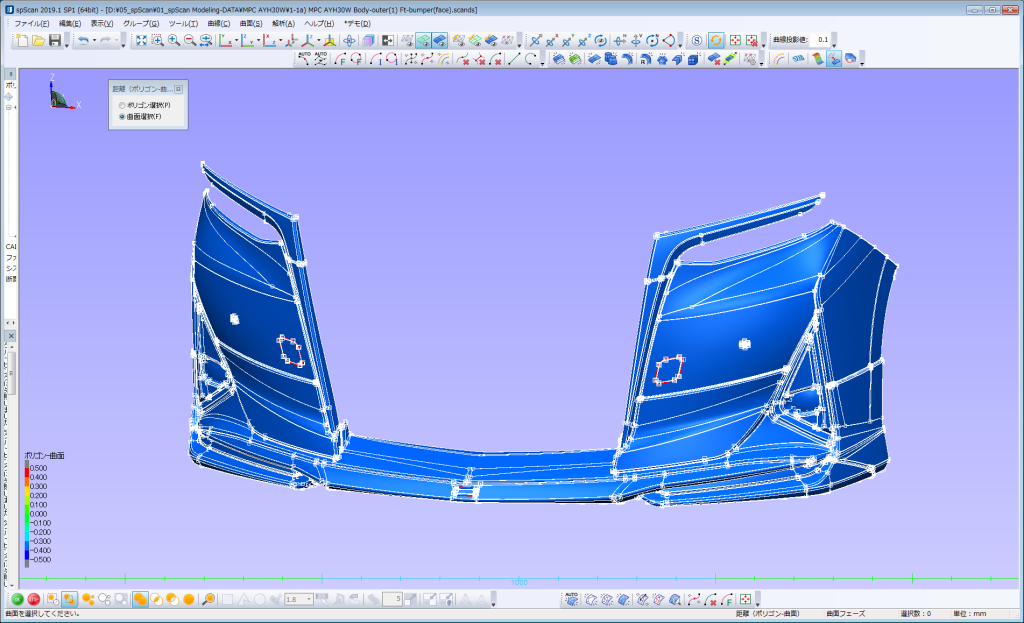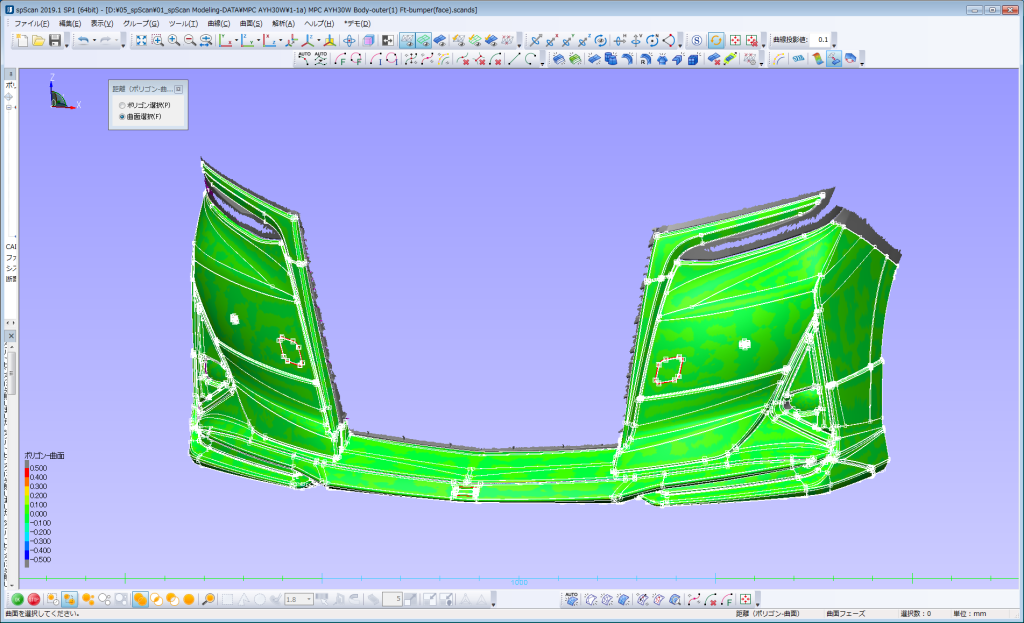 It was also good that the sales and engineer who came to our office explained the product in detail. I think we asked some rudimentary questions at the time because we didn't really understand the product itself, but they taught us very clearly, including basic operations. Even now, we are grateful for the immediate answers to more difficult questions of ours.
The more you use it, the better the quality of reverse engineering gets
What advantages have you gained since you actually started using it?
The time required for modeling has been reduced to about 1/5, depending on the item. Naturally, the unit price has also decreased, allowing us to pass the savings on to our customers. When we started the reverse engineering business, it was not always profitable considering in-house man-hours, but now that we are able to read man-hours, we are able to provide the service while making a profit.
In reverse engineering, the key point is how far the surfaces can be neatly attached to the measurement data. "spScan" is good at such "surface alignment work," and even if you leave it to the automatic operation, it will prepare the surfaces to a certain level.
Were you able to use it right away?
When we introduced the system, we had a two-day training session, and after about a month or two, we were able to use the system to a reasonable degree. Since I had already had knowledge of how to place the 3D coordinates and orientation for the measurement data and the UV coordinates that make up the surface, we were able to start using the system rather smoothly after its introduction.

After using the software for a long time, I have become to know "what I should focus on by myself" and "what I can leave to the software." This might have made me even more proficient. For example, at first I thought I had to be completely faithful to the measurement data, which resulted in a coarse surface structure, but now I can see the point where I can let the software do the work.
A process that took an hour at the time of introduction can be done in about 30 minutes now. Considering it, the time spent on reverse engineering is about 1/10 of what it used to be before "spScan" was introduced.
What kind of business would you like to utilize spScan for in the future?
As I mentioned, we have already begun to expand our business in various fields beyond the automotive field, and we hope to demonstrate our technology there.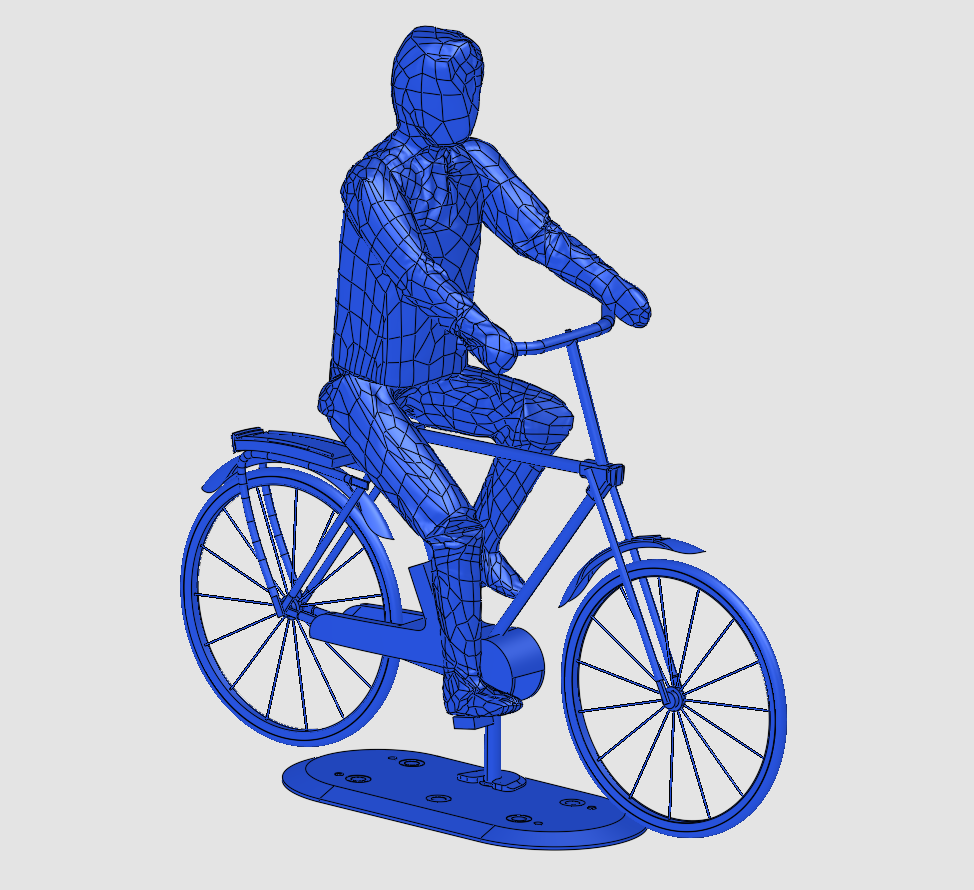 Currently, we receive many industrial inquiries, including modeling of old parts for which there are no drawings or blueprints, and projects to measure and reverse-engineer molds for injection molding plastic parts and plaster castings. Some are from listed companies, some are from individuals. Our clients vary in size.
In the future, we believe that we can provide effective advice in areas where machining and 3D have not yet penetrated. We hope to meet many new customers by utilizing our experience in developing large and small parts and complex mechanical components as well as the technical skills and knowledge we have cultivated over the years.

APEX Co.,Ltd.
APEX Co.,Ltd. is a developer of automotive aftermarket performance tuning parts established in 2007. The company develops, manufactures, and sells its original brand "Apexi" products, focusing on exhaust and electronic systems, and has earned the trust of users in Japan and overseas for the quality of its products, which are specially designed to improve machine performance.
【Product used in this case study】spScan