The latest scanner with ultra-high speed, high accuracy, wide range, and high performance to glossy surface (adaptable also for automation).
Product Description

The Leica Absolute Scanner AS1 can measure up to 60m in diameter in combination with the Leica Laser Tracker AT960. It also captures up to 1.2 million data points per second at 300Hz, and innovative SHINE (Systematic High Intelligence Noise Elimination) technology enables productivity gains at maximum laser widths and frame rates. Almost all surface shapes can be measured without performance loss on any material such as matte black to highly reflective carbon fiber or on highly glossy workpieces. Furthermore, all automatic measurements are possible by combining robots, processing machines, AGVs, etc.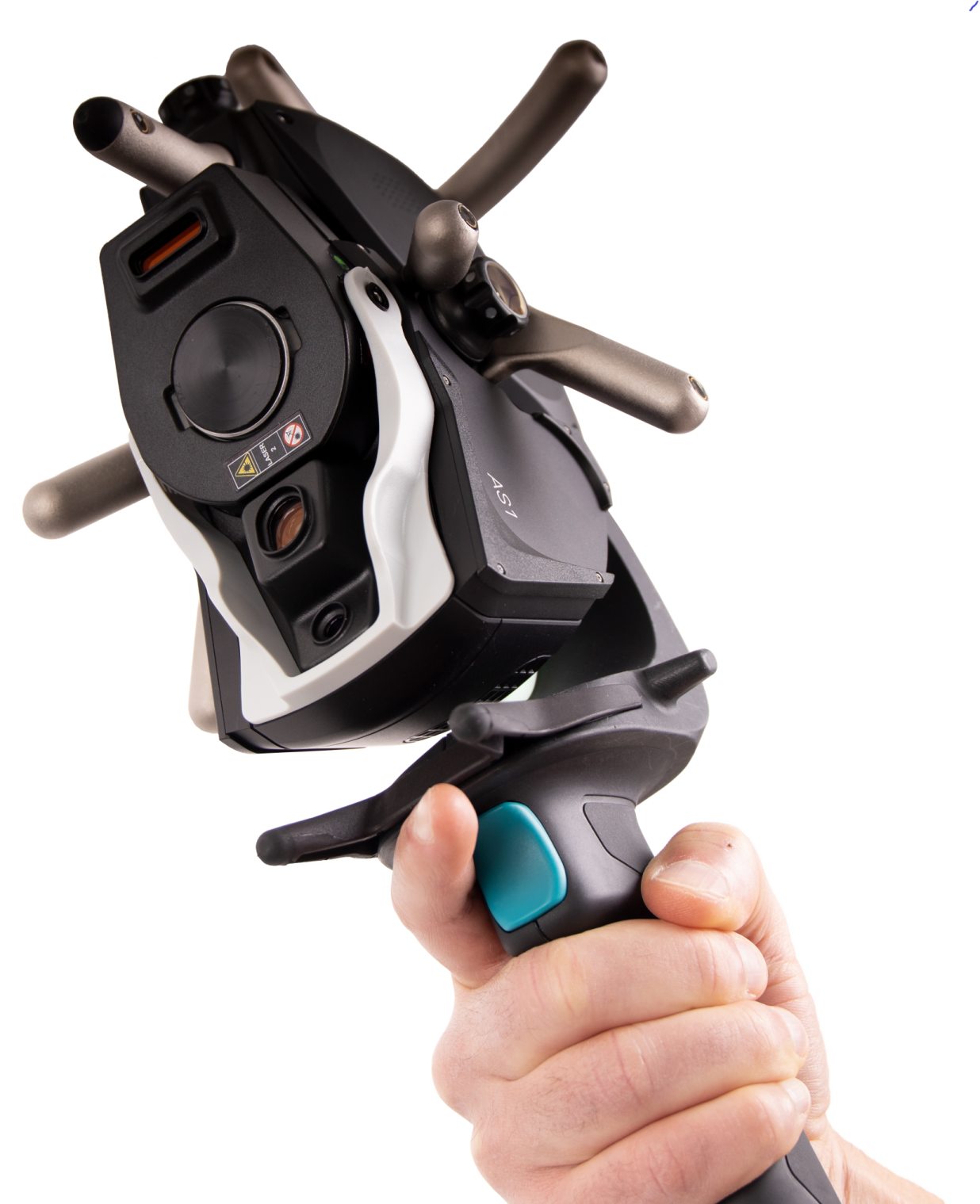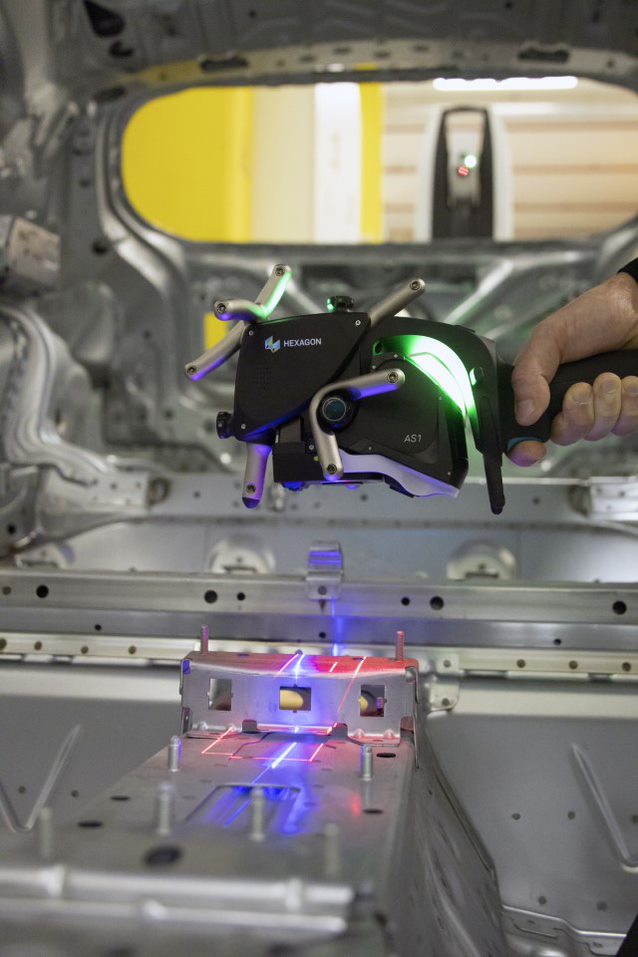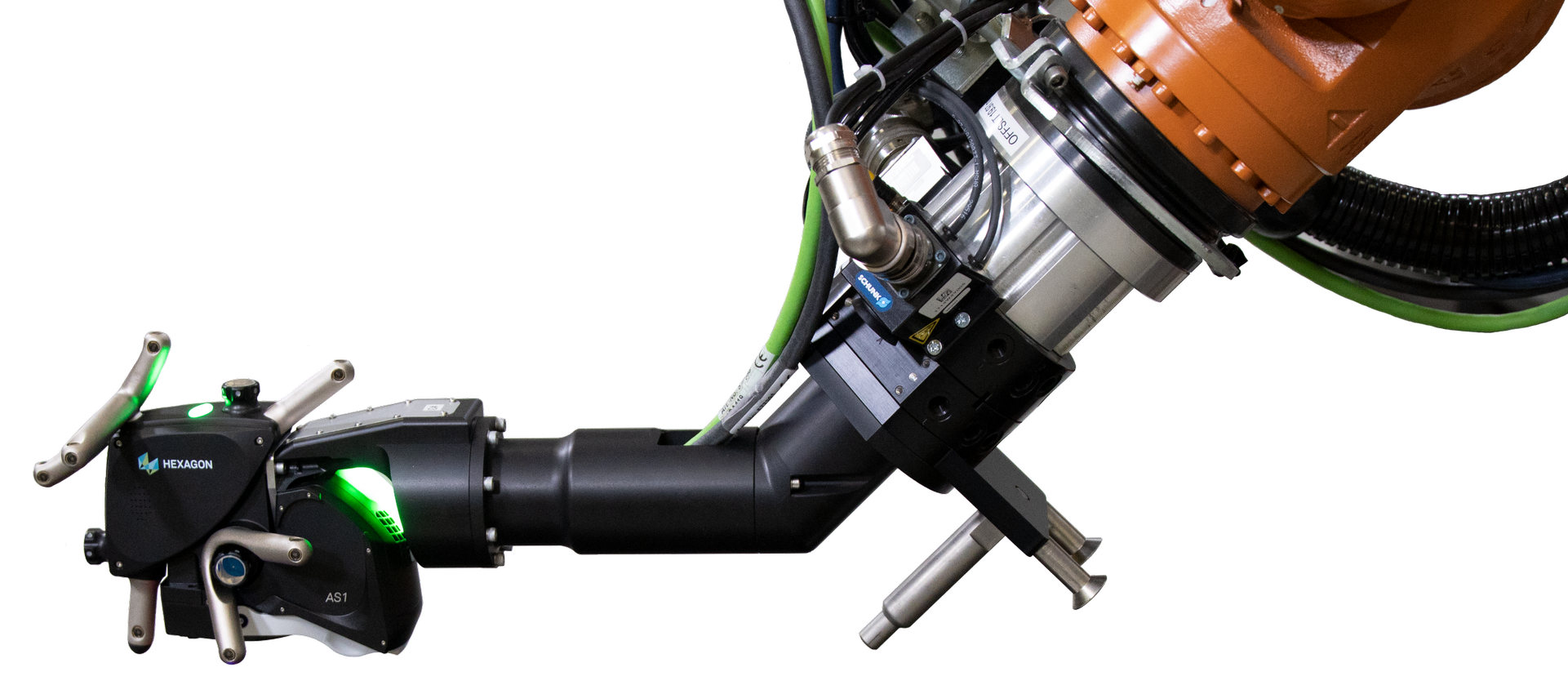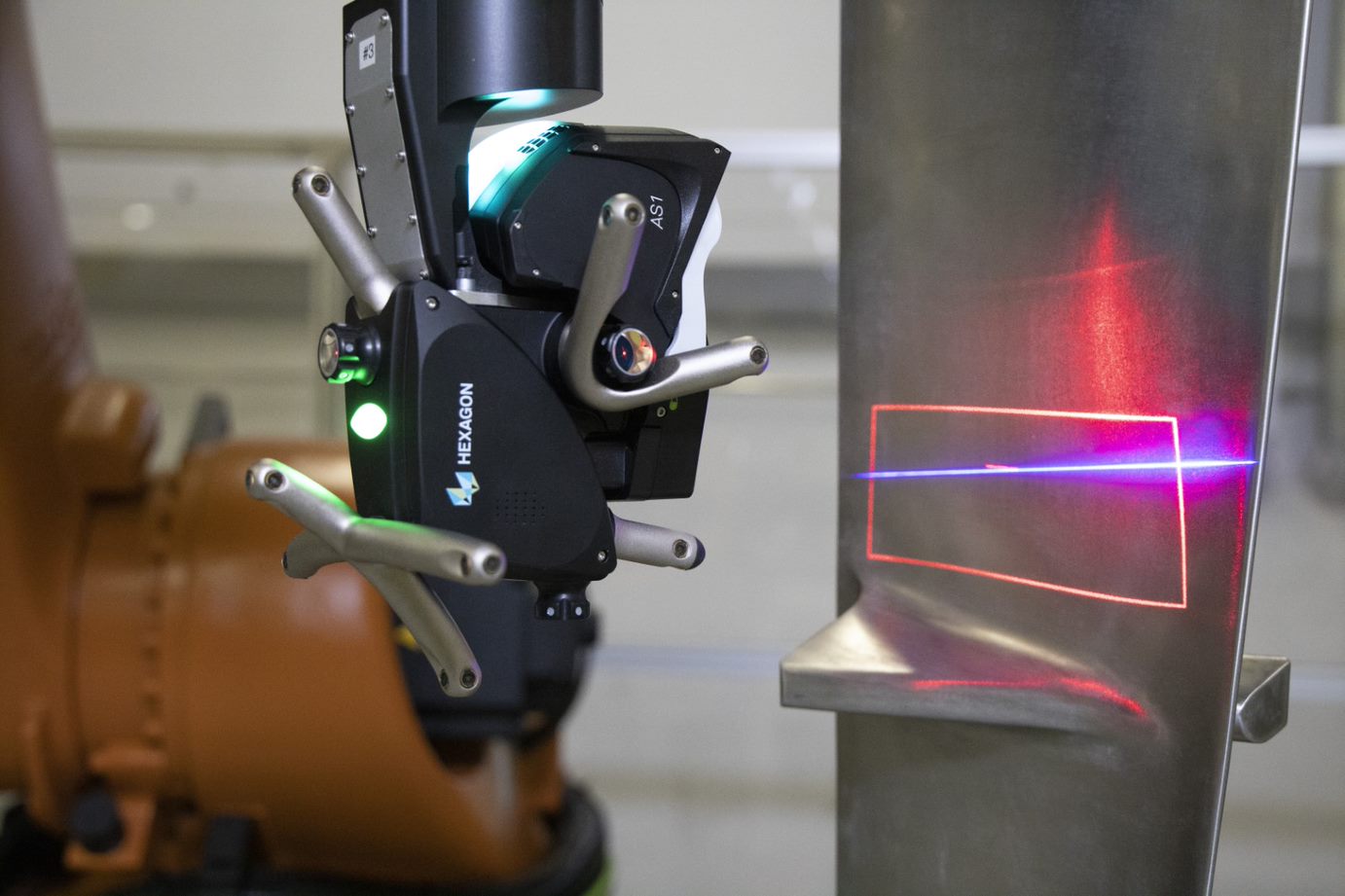 Product Features
Ultra-high-speed sensor
300Hz (line frequency) can acquire up to 1.2 million data points per second.
Evolution of measurement on glossy surface
High-Intelligence Noise technology can measure almost any surface shape, from glossy black to matte black and carbon fiber.
Automation
AS1 can handle automatic measurement. It is possible to measure at about twice the speed of the conventional automatic measurement of T-Scan.
High-precision non-contact measurement
The combination of the high precision tracker AIFM and the AS1 scanner enables non-contact measurement accuracy within just 50μ (for AT960XR) at distances up to 30m.
Wide range measurement
Measurement is possible with a radius of up to 30 m from the tracker (for AT960XR).
Multi-range measurement
By combining each model of tracker with AS1, scanning measurement (manual / automatic) of various measurement ranges is possible. (SR; ~ 5m, MR; ~ 10m, LR; ~ 20m, XR; ~ 30m) Also, using a high-precision reflector, full-range measurement up to 80m is possible and it can select combination suitable for the application.
Intelligent Zoom
The mini-vario zoom camera built into the tracker AT960 series accurately calculates the tilt of various 6DoF devices such as AS1. Together with the laser tracker's original high-precision distance measurement, it realizes highly accurate, high-speed measurement in various applications and value-added business.
Product Specifications
Specification
Weight
1190g
Sphere distance accuracy
Typical
±25μm
MPE
±50μm
Laser class
2M
Stand off
165mm±50mm
Scanning width
150mm(Max.)
Lines per sec.
300 lines
Minimum point distance
0.037mm(at stand off)
※ All accuracy values are stated as Maximum Permissible Error (MPE). Typical values are half of MPE. Unless otherwise stated, it shows MPE specifications for test items defined in ISO 10360-10:2016 using the absolute scanner AS1kit with SHINE measurement mode.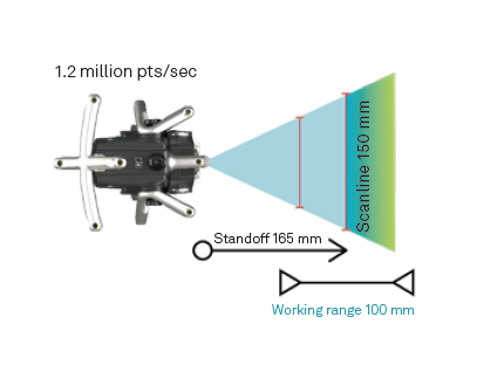 Related Product