Mission

Many suppliers in the aerospace industry have the following issues and requests for improvement, including order management and collaboration with MES.

Send and receive work instruction information between the machine on the manufacturing site and the MES platform
Track the position of each part of the production line
Monitor all data transferred over the network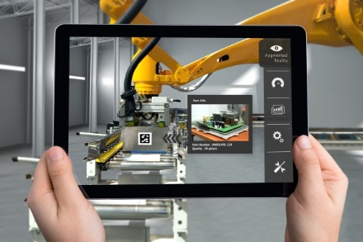 Solution
ATS BUS, which strengthens the data linkage within the manufacturing environment, will solve the problem to support Industrial IoT, Big Data, Smart Manufacturing, and Industry 4.0.
Proposal Contents
ATS BUS is a BUS Stop that can connect all the machines on the manufacturing floor, and enables transmission and reception of work instruction information between the machine and the MES (Manufacturing Execution System) platform.
This has the following advantages:
Localized decision making: Avoid network ambiguity and send and receive large volumes of data safely.
Full data visualization: Facilitates network and process troubleshooting.
Data contextualization: Combining collected data with information such as order numbers adds value.
As a result, all order information is securely transferred between the shop floor machine and the MES platform, providing customers with reliable business continuity.
By implementing ATS BUS, all future machines BUS Stop will be linked, allowing a very simple and secure connection to the MES layer. In addition, when the number of production increases, it becomes possible to link between MES and machines, and it is also possible to transfer data.
Whatever data needs to be collected and transmitted, ATS BUS processes it and delivers it securely to every corner of the factory where it is needed.
System Configuration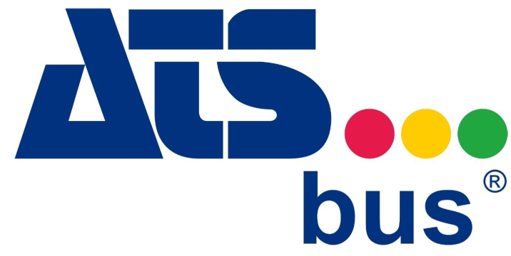 System Image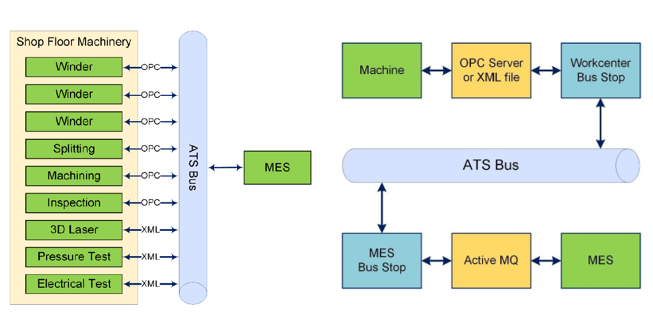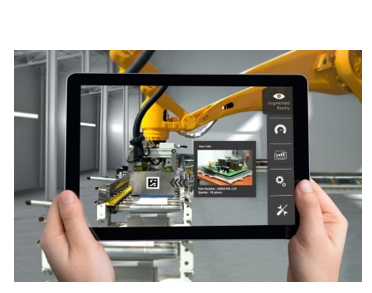 Related Product