Horizontal 3D measuring device
Lightweight high-performance model
Product Description
The highest performance model from among the layout machines
Equipped with a rod-type feed knob to make it easier for the operator when measuring various large work pieces such as automobile white bodies, and achieves high accuracy measurements.
Can measure by operating a joy-stick when combined with an SNC system, not just a manual setup that measures by operating a feed knob. Large work piece shape analysis is also easy
The lightweight aluminum body construction makes operation feel brisk and easy, best suited for molding work involving measuring and marking during design development and model molding
Has an abundant attachment line-up that respond to various situations.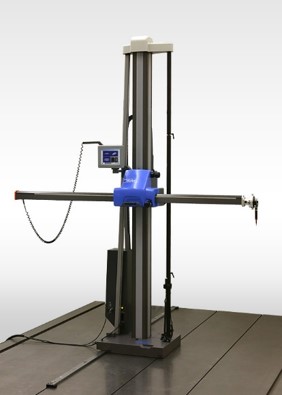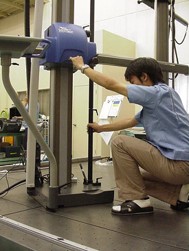 Product Features
The horizontal 3D measuring device is configured for the 3 axes XYZ. Therefore, the coordinate system is easy to visualize and understand so it can be applied to marking work as well as 3D measurement work, which means it can be used for a wide range of applications.
It is also very useful as a modeling tool during design development. The feed knob can be operated from either the front or rear of the machine, which makes it easy to measure complex shapes as well as molding work. The machine can be easily moved when evaluating a design. It is a versatile model that can be configured to meet the situation you wish to use it because it has wireless functionality due to it being battery-powered and having a touch-panel that anyone can easily operate.
Case Study
Toray Carbon Magic Co., Ltd.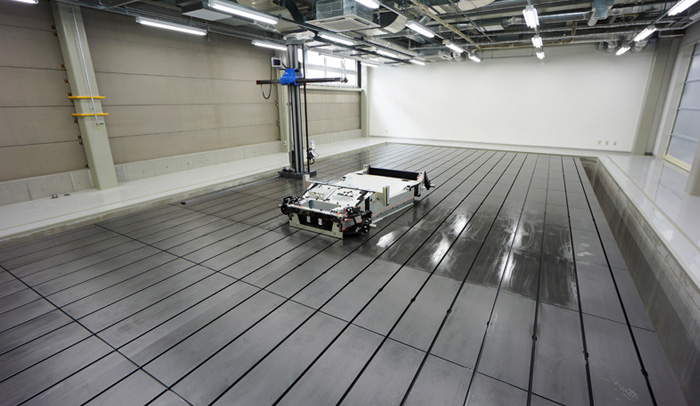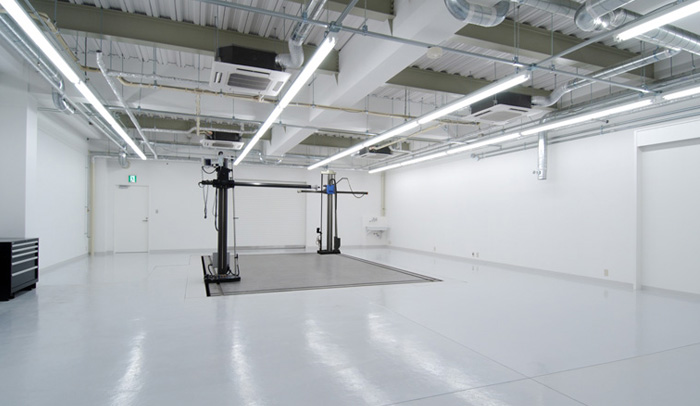 HATORI VANTEC Ltd.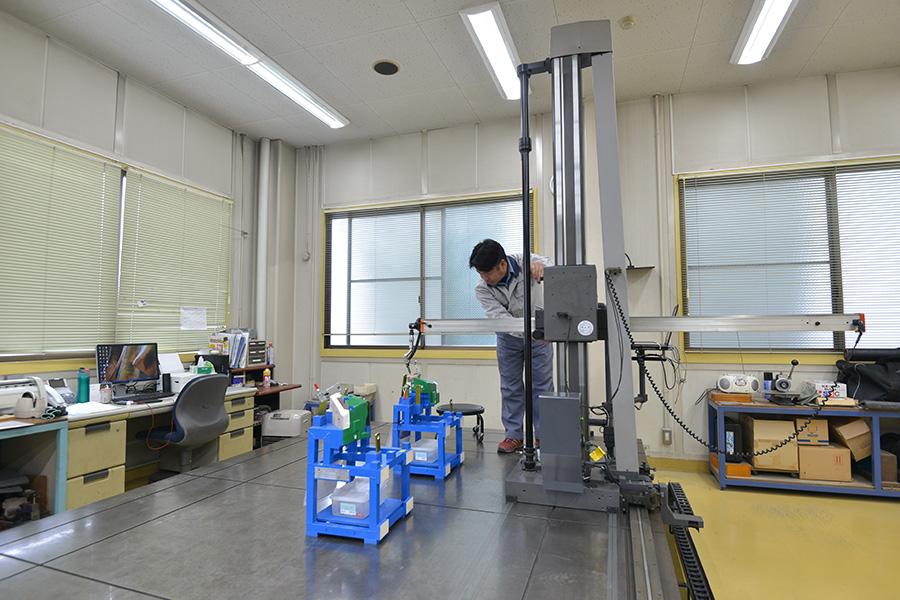 Daimler Greater China Ltd.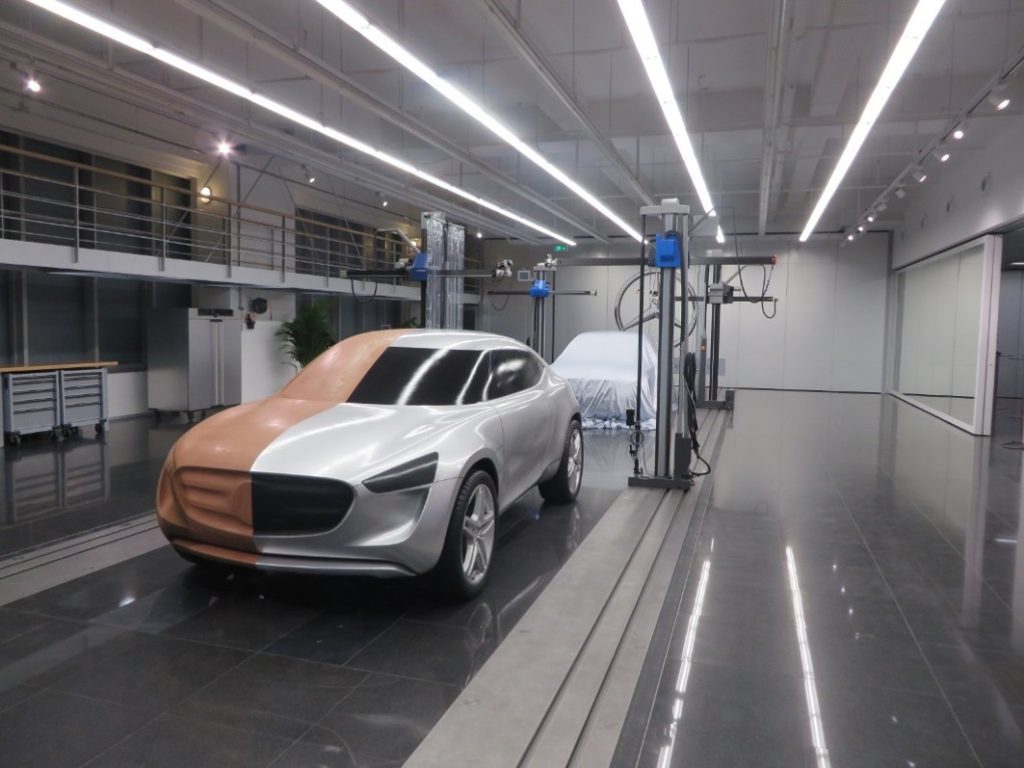 Product Specifications
| Type | Y-axis | Z-axis | Accuracy (mm/axis) | Weight (kg) |
| --- | --- | --- | --- | --- |
| 1615F | 1500 | 1600 | ±0.07 | 210 |
| 2015F | 1500 | 2000 | ±0.07 | 220 |
Dedicated digital device for Layout Machine
Laymatic Master
It is data processing software with arithmetic function which can be easily operated at hand with a laptop.
Advantages of introduction:
Easy operation
-Can be operated on a laptop.
-Data transfer can be done via USB (conventional RS232C is also available).
-MEGA users can use it without discomfort.
Increase efficiency
-Register frequently-used functions as buttons on a screen so that the functions can be executed with just one click of button.
-Newly added part program function allows operator to easily create measurement data.
Various supported languages
-Japanese, English, Chinese, Thai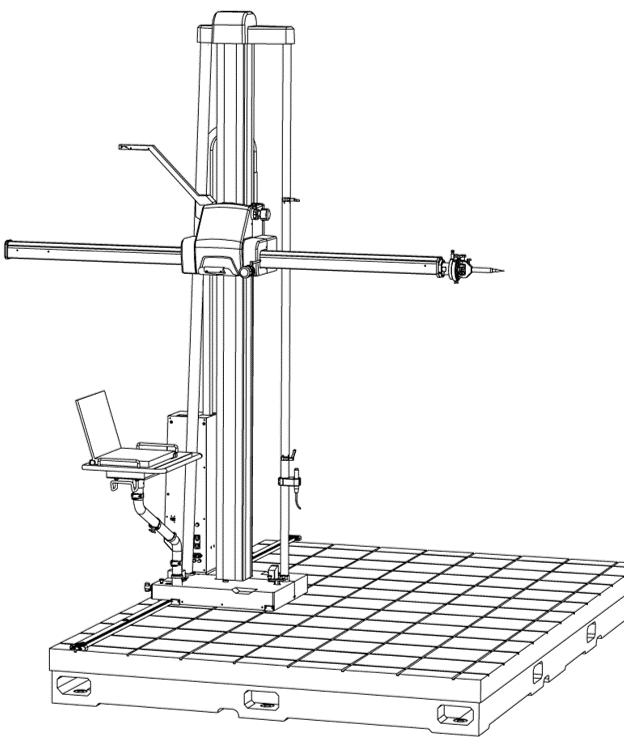 Application
Measuring and marking large work pieces, etc. (inspection jigs, standard jigs, sub-assembly, white bodies, manufactured can-shaped products, etc.)
Test inspection, mass production sampling inspection, spec inspection, various types of analysis, etc., manual measurement Clay model, etc., molding, measuring, marking, point attachment, left/right transfer, spec checks, etc., as a modeling tool.
Related Product