Horizontal 3D measuring device, Compact moving table model
Product Description
A layout machine combined with the best table for small work piece measurement and marking work
Measurement work can be performed after moving the table because it has built-in casters.
Measurement inspection can be done immediately in any location without a dedicated surface plate.
Best suited for scale models while developing the design
Can be used for 1/4 exterior, 1/2 interior, 4-wheel or 2-wheel.
The model can be easily turned because it also has a built-in turn table
A lightweight aluminum type and cast iron type that uses magnets are also available in the line-up.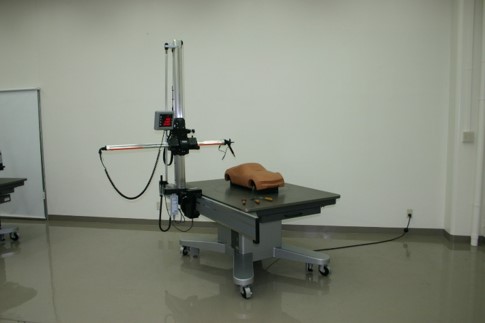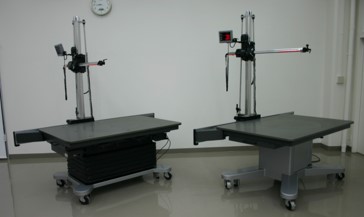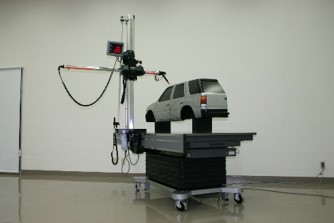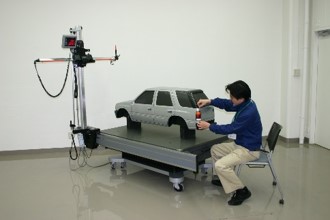 Product Features
The machine has been devised to enable the operator to sit down while measuring and performing molding work. The aluminum type can be fitted with an option to raise and lower the table. This enables the operator to adjust the height for easier use and improves work efficiency. The turn table is indexed by 90 degrees to enable the direction the model is facing to be freely changed. Reviewing many of the ideas during the scale model stage at the beginning of development contributes to shortening the overall process during development and improves efficiency.
Case Study
Toray Carbon Magic Co., Ltd.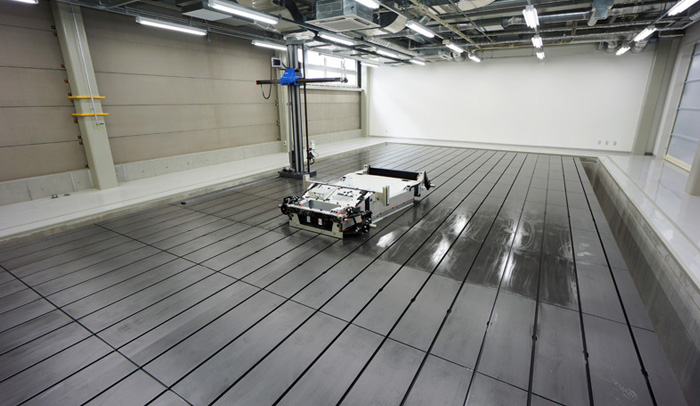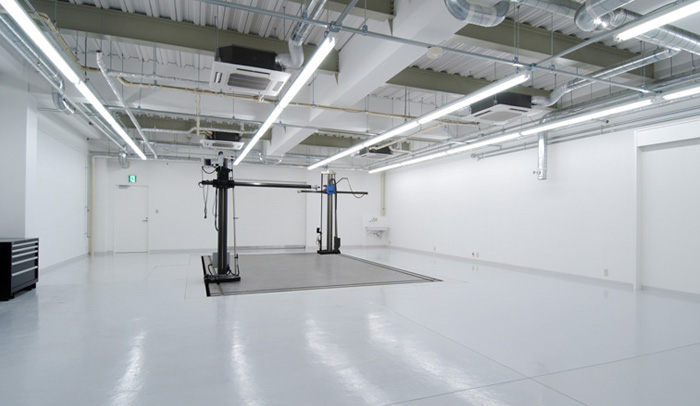 HATORI VANTEC Ltd.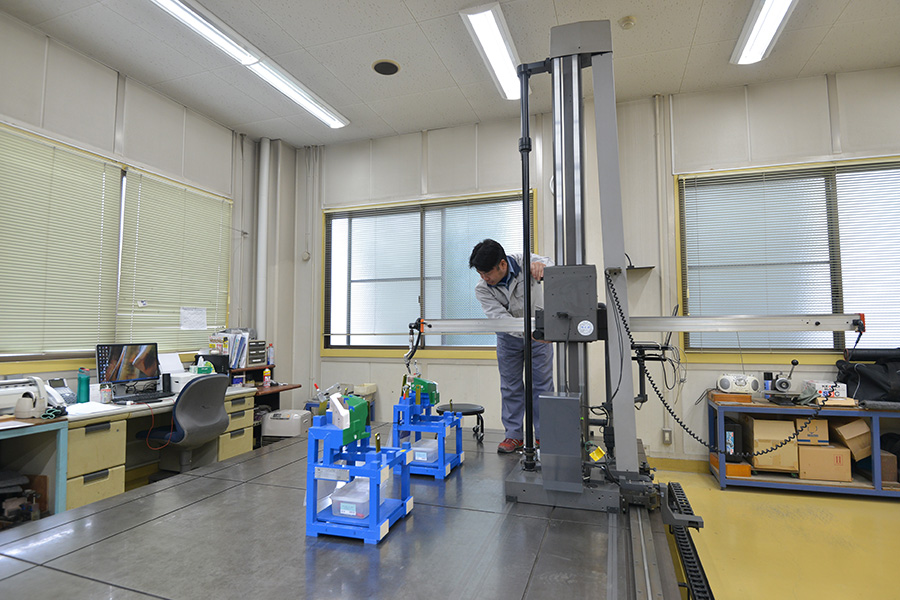 Daimler Greater China Ltd.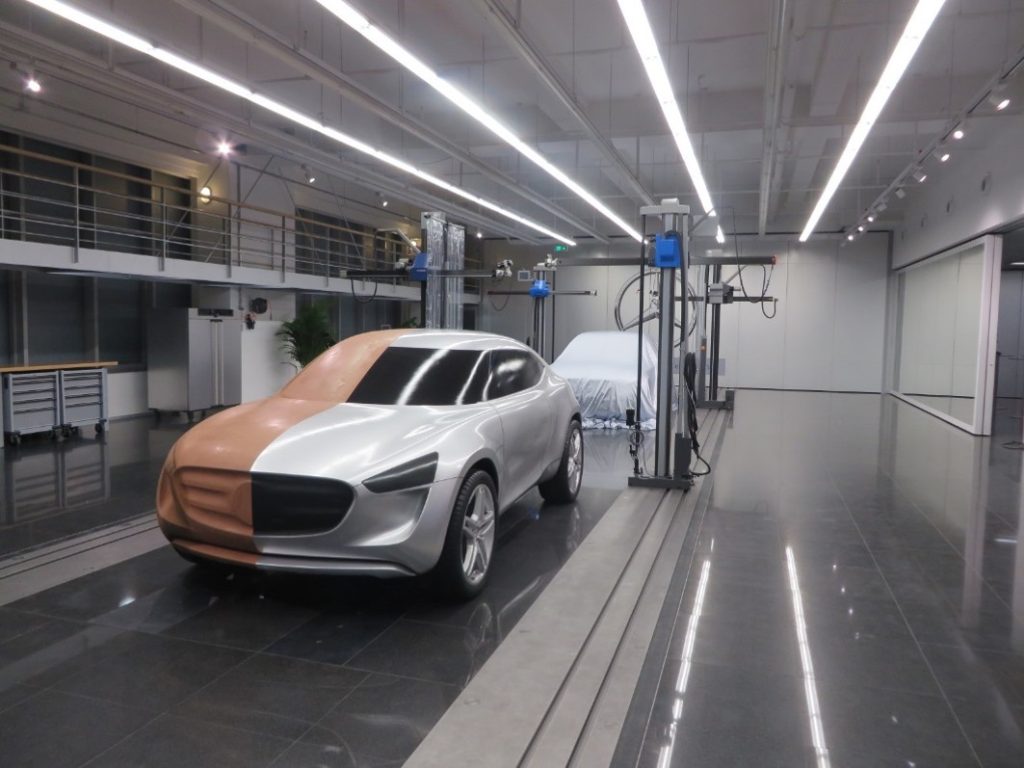 Product Specifications
| Item | Specifications |
| --- | --- |
| Table dimensions | 1,600 x 1,100 x 150mm |
| Table material | Aluminum/cast iron |
| Withstand load | 100kg |
| Table flatness | 0.3mm |
Laymatic PRO Ⅱ N
There are 3 new models. Version upgrade to Master is also available.
1. Battery model
Advantages of introduction:
Drawing a marking-off line and measuring can be done without connecting a power cable.
Mobility and operability will improve.
Can operate for about 10 hours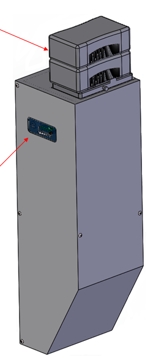 2. Bluetooth data output model
Advantages of introduction:
Measuring data can be output with no cable connection to external devices (PC).

3. Touch panel display model: Laymatic PRO Ⅱ NT
Easy operation
Major functions can be operated visually on a touch panel screen.
Easy-to-see screen applied with color LCD touch panel.
Increase efficiency
Coordinate system can be set with just one click of a button according to the position of the work.
The origin is displayed on a list and can be executed.
Message display function
Easy to understand each process due to message display.
Supported languages: Japanese, English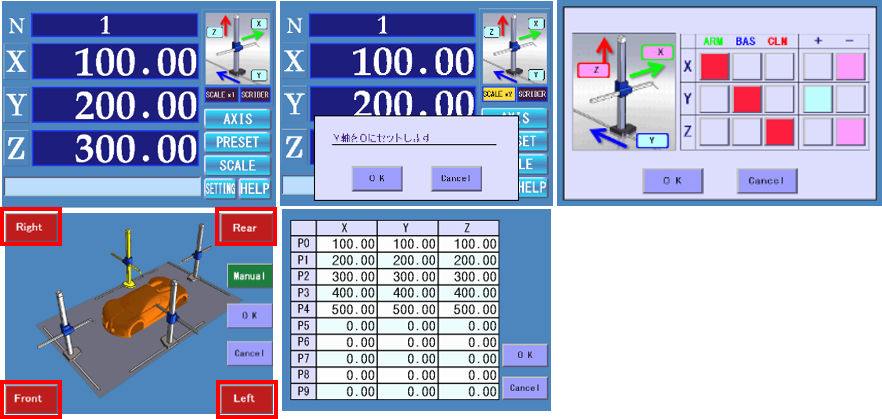 Application
Scale model and related parts molding, measurement, marking, point attachment, spec checks, etc. As a table for when cutting with Portable MILL or similar model processing machine.
Small work piece measurement and marking, etc. (small cast parts, resin parts, unit parts, wind tunnel scale models, etc)
Related Product