Non-contact measuring laser capable of the world's fastest measurement speed for instant analysis
Product Description

RaptorEye2 is a TTS original scanning sensor developed based on our accumulated experiences over the years. It's an ultra high-speed sensor with max. 400Hz scanning rate and 660,000 points / sec. It's compatible with various kinds of devices used in the whole industry and is the fastest 3D sensor for in-line measurement. Due to instant shape analysis capability, it has a tremendous effect when you want to measure quickly, measure large objects, or increase number of measurement.

*Laser Class: Class 2
*Application: for attaching to the arm-type measurement machine VECTORON
The sensor is suitable for inline applications and other tracking systems.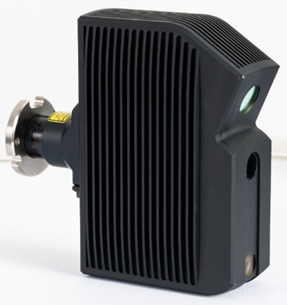 Product Features

Product Specifications
Sensor
Size
69(W)×113(D)×145(H)mm
Weight
Approx. 550g
Measurement Z range
±60mm
Standoff
200mm
X Pitch
0.06mm or longer
Field Length (Width)
86~160mm
Point / line
1668 points / line
Line / sec
400 lines / sec
Related Product
Related Video