Easily measure points with high precision on-site
Product Description

DPA system is a non-contact 3D measuring system that can calculate the spatial position of each component as 3D coordinate information by capturing images from various angles using a high resolution digital camera. All targeted 3D coordinates can be calculated simply by measuring with the camera after affixing target markers at the measurement points. It is easy to carry the system around and measure at sites with bad footing in particular, providing excellent portability.

A dedicated adapter can be used to measure locations where target markers cannot be affixed (such as holes and edges).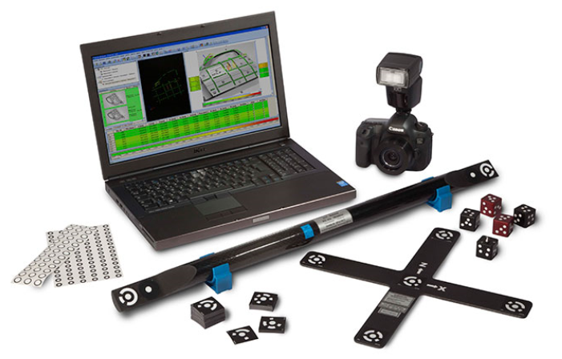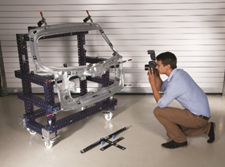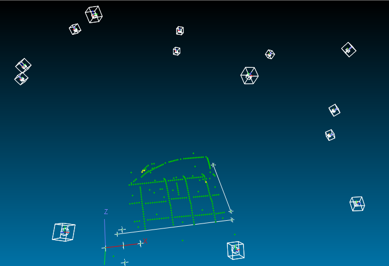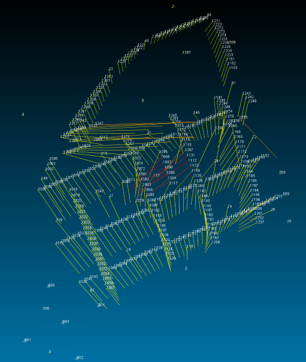 Product Features
Can measure with high precision to around an accuracy of several dozen microns (depending on the size of the work piece).
Only uses a digital camera so it is compact, lightweight and portable. Can even be used outdoors where no power supply is available.
Examples of main measurements
[Deformation analysis]
Analysis on the difference before and after deformation, such as thermal deformation and stress/load deformation
[Dimension measurement]
Geometrical dimension measurement such as point distance, angle analysis, flatness and cylinder diameter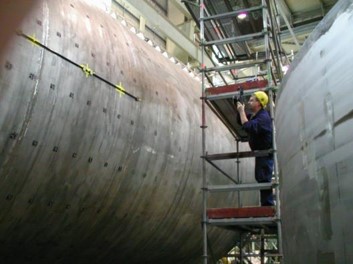 Product Specifications
| | |
| --- | --- |
| Digital camera | Canon EOS 5DS (28 mm AICON metric lens) |
| Camera resolution | 8,688 x 5,792pixels(50M) |
| Data transfer method | Using media such as W-LAN or memory card |
| Measuring accuracy | 2μm + 5μm/m (RMS) / 3μm + 7μm/m (3σ) |
| OS | Windows® 7 64 bit / Windows® 10 64bit |
| Accessories | Scale bar, target marker, adapter, etc. |
Related Solution
Case Study
Related Product
Related Video