Mission

Reduce various costs and risks such as man-hours and human error in manual measurement and report creation by human hands.
Reduce the cost of dedicated inspection jigs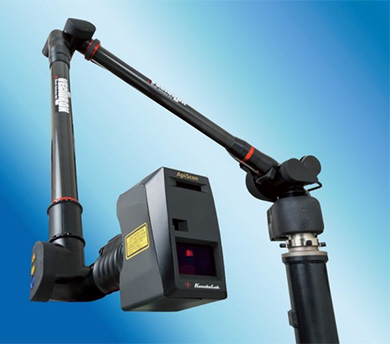 Solution
By taking advantage of the convenient functions of Vectoron and its software, it is possible to reduce the man-hours, risks of measuring and reporting, and the cost of inspection jigs.
Proposal Contents
Vectoron(VMC7000M with ApiScan)+ Software(REGALIS)
The following software functions are utilized with the improved Vectoron and sped-up scanner.
Management point function (function to register measurement points)
Wizard function(function to guide measurement)
Automatic report creation function (a function that automatically creates reports in the customer's format)
By using these functions, measurement work becomes greatly efficient and it's no longer only for specialists but anyone can easily perform measurements. The analysis report is also created automatically after the measurement, so the total time until the result comes out can be dramatically reduced.
In addition, by changing to the measurement and inspection method as described above, it is sufficient to use only inspection jigs to suppress work pieces. In other words, the conventional thick and expensive items are no longer necessary, so the jigs are simplified (= jigless), so the cost can be reduced accordingly.
System Configuration
System Image

Related Product