Mission

Shorten and simplify robot teaching tasks Increase robot accuracy and make it do more various types of work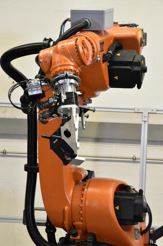 Solution
Calibrating a robot and improving its accuracy is effective for simplifying teaching tasks, manufacturing, assembly and jig-free tasks, paint coating, transporting, and work involving measuring.
Proposal Contents
Leica Laser Tracker AT960(SR)/MR/LR/XR + T-Mac + SA Machine or RoboDyn
Using the Leica Laser Tracker system with dedicated software enables robot accuracy to be improved. Performing calibration based on positional coordinate checks for the tool center point (TCP) on the robot using a reflector or attaching the T-Mac system based on Leica's proprietary T-product technology also enables the movement of the TCP to be measured dynamically to 6 degrees of freedom. The system can also support tasks such as alignment adjustments made by the user.
System Configuration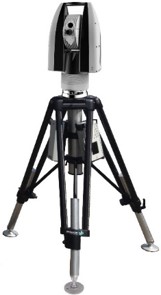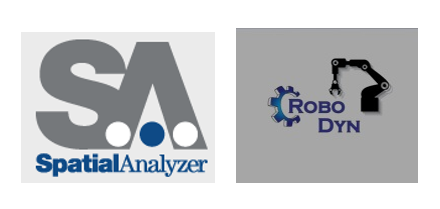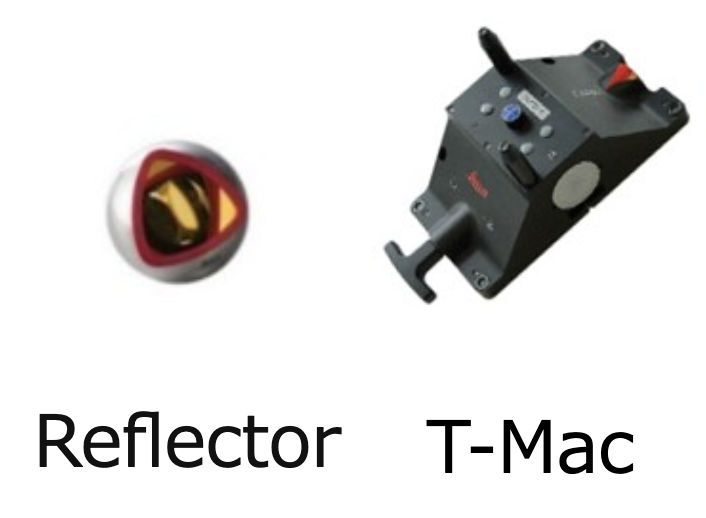 System Image
Related Product